St. Paul/Ramsey County • No vehicle fee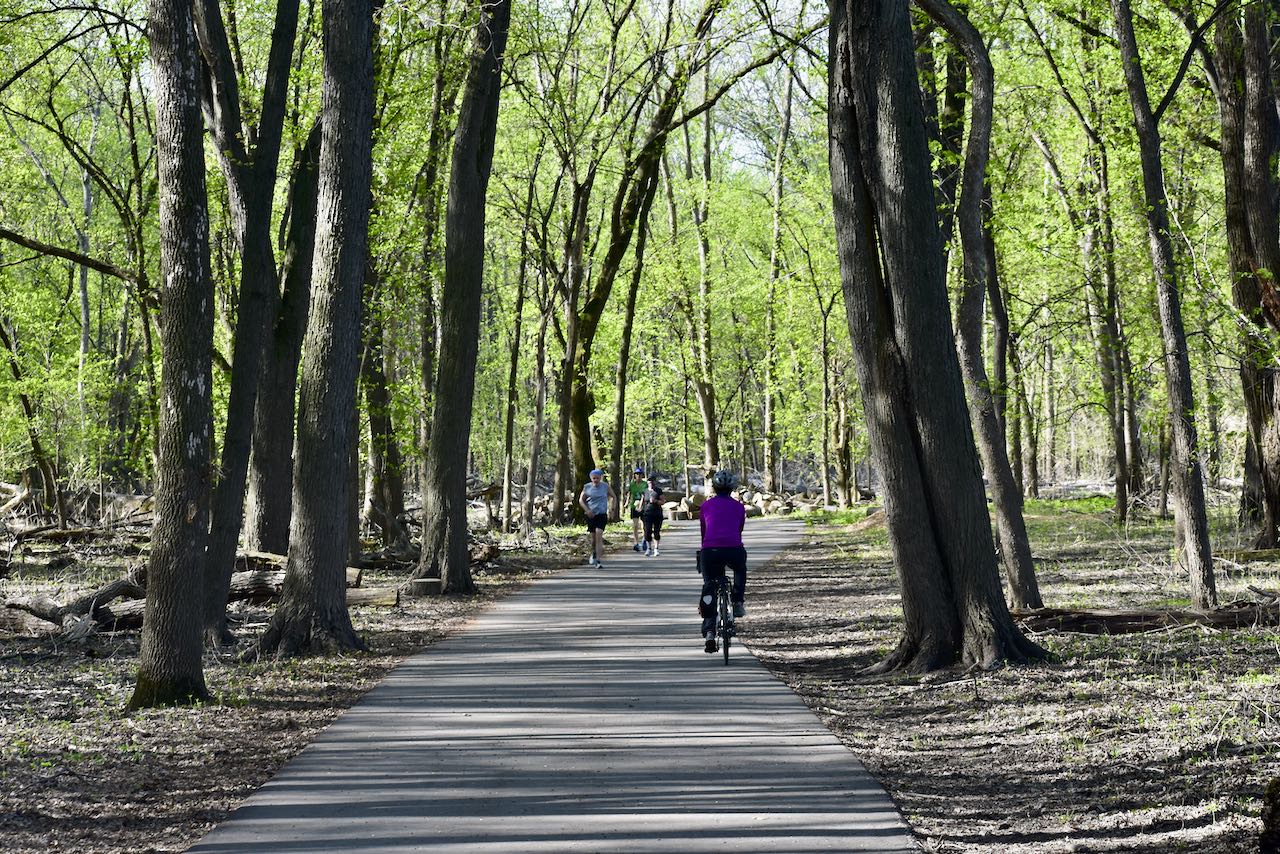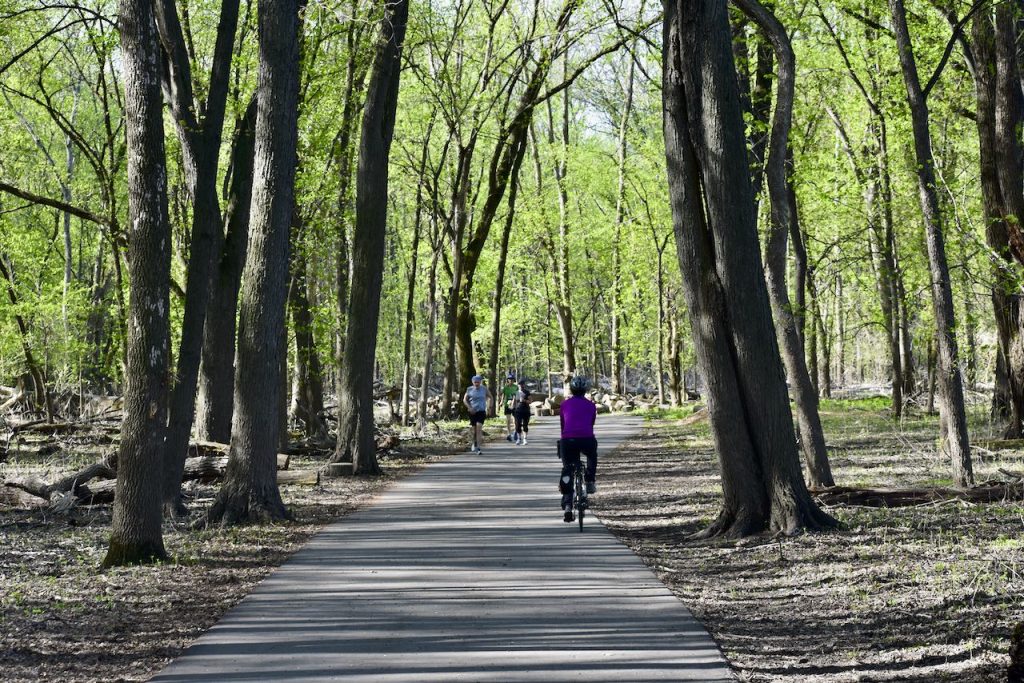 You have a couple good options for biking in Crosby Farm Regional Park. You can park on either end of the park and bike to the other end and back. Or you can include Crosby Farm in a longer ride, say, through next door Hidden Falls Regional Park, and even around the B'dote Trail that includes the Minneapolis side of the river.
The History of Crosby Farm Regional Park
As its name suggests, the land the park is on was once farmland. From the City of Saint Paul's website:
"Crosby Farm Regional Park is named after Thomas Crosby, an English immigrant who staked out 160 acres in the valley southwest of the present-day junction of Shepard Road and Interstate 35E in 1858. Before Crosby's death in 1886, the farm became one of the largest and longest running in the West End and Highland Park area. A succession of families farmed it between 1902 and 1962. The Saint Paul Port Authority purchased the land in the early 1960s and leased it to the City for park use."
Biking the Trails
There are just under 7 miles of paved trails in the park. These beautiful trails meander through mature woods, along Crosby Lake and with several views of the Mississippi River.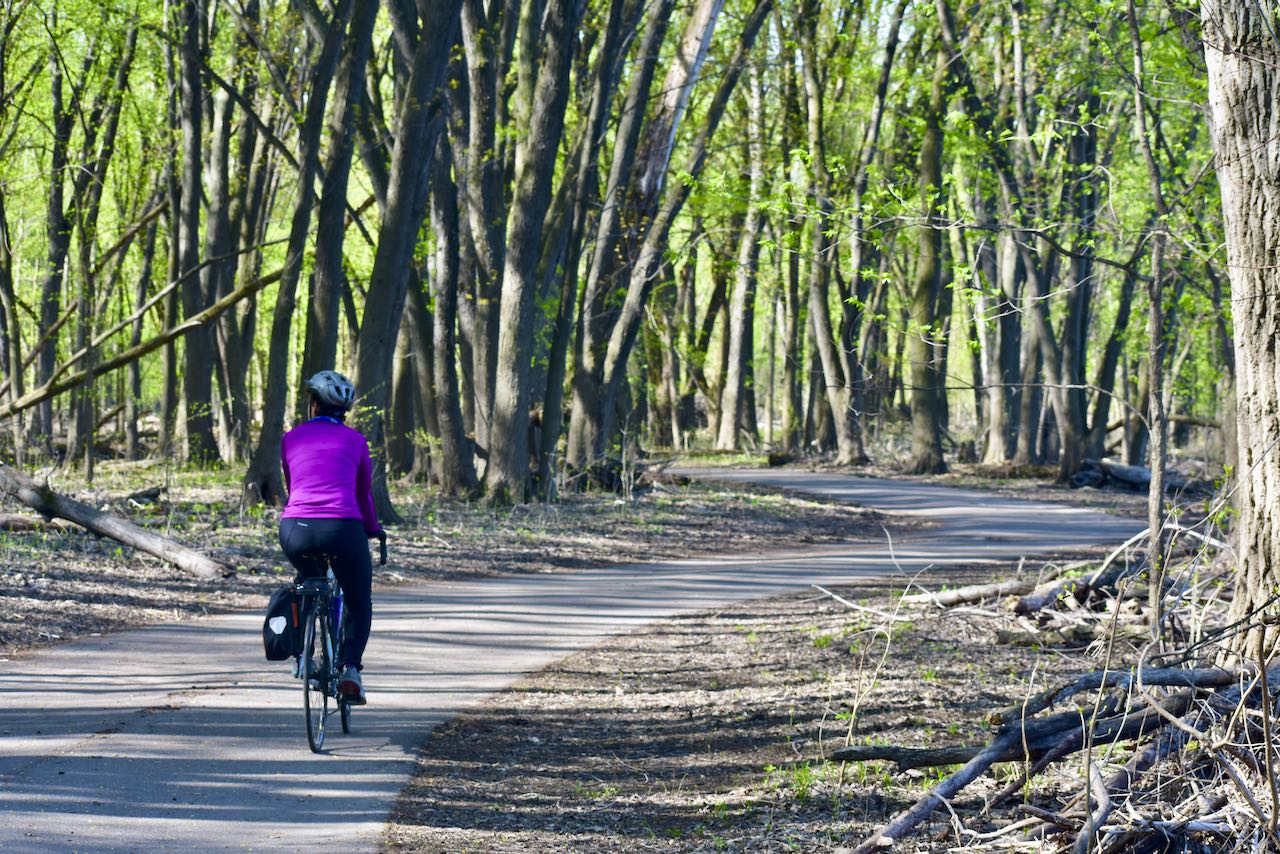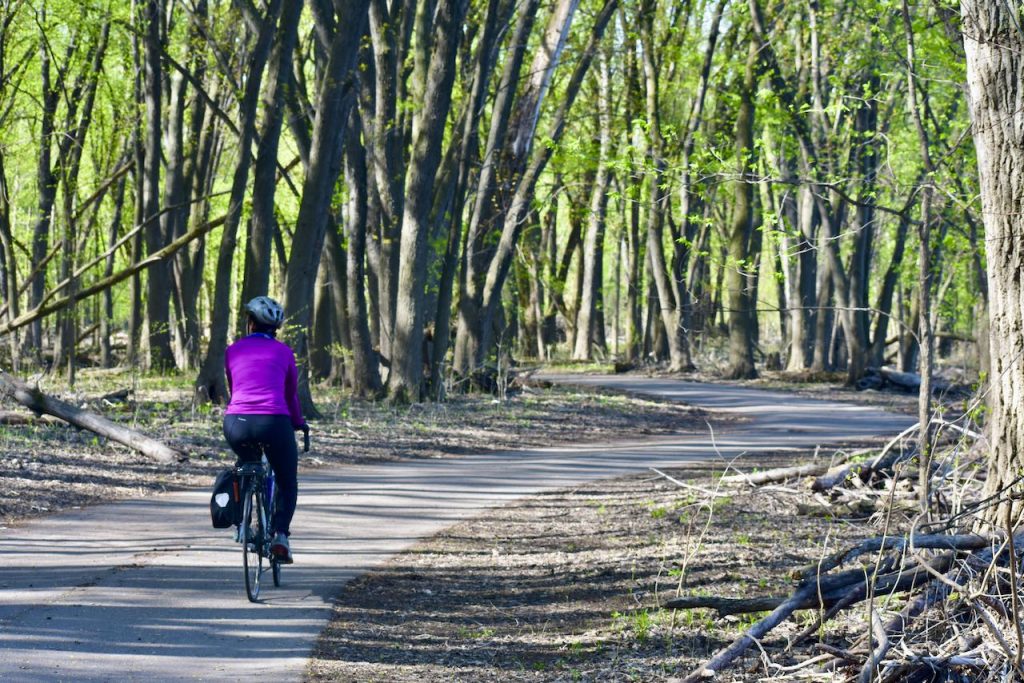 Because of the limited mileage, this park is wonderful for families with younger children. There aren't any big hills, and there's lots to see and many places to explore, especially if you all get off your bikes once in awhile and head to the river or into the woods.
It's easy to add more miles, though, by continuing east into Hidden Falls Regional Park. Turn around and ride back when you've had enough.
One of my personal favorite things about Crosby Farm are the massive trees you see here and there. I'm sure many of them have been there since Mr. Crosby started his farm there back in the mid-1800s. It's fun to think about.
The condition of the paved trails isn't pristine, but with the number of people who use the park and the curves and bends, you don't want to be at top speed anyway.
Keep your eyes peeled for local wildlife as you ride. Water birds are common, there are turkeys in the park, deer, foxes and more.
Where to Park
The main parking area is on the west end. Turn off Shepard Road at Gannon Road (just east of the Highway 5 interchange). Take Crosby Farm Road east for a bit and it'll take you right to the parking lot. There's also a restroom building there.
There's a smaller parking area on the east end of the park. It's just west of 35E and across Shepard Road from Elway Street. This would be a great parking spot for the longer ride over to Hidden Falls and back.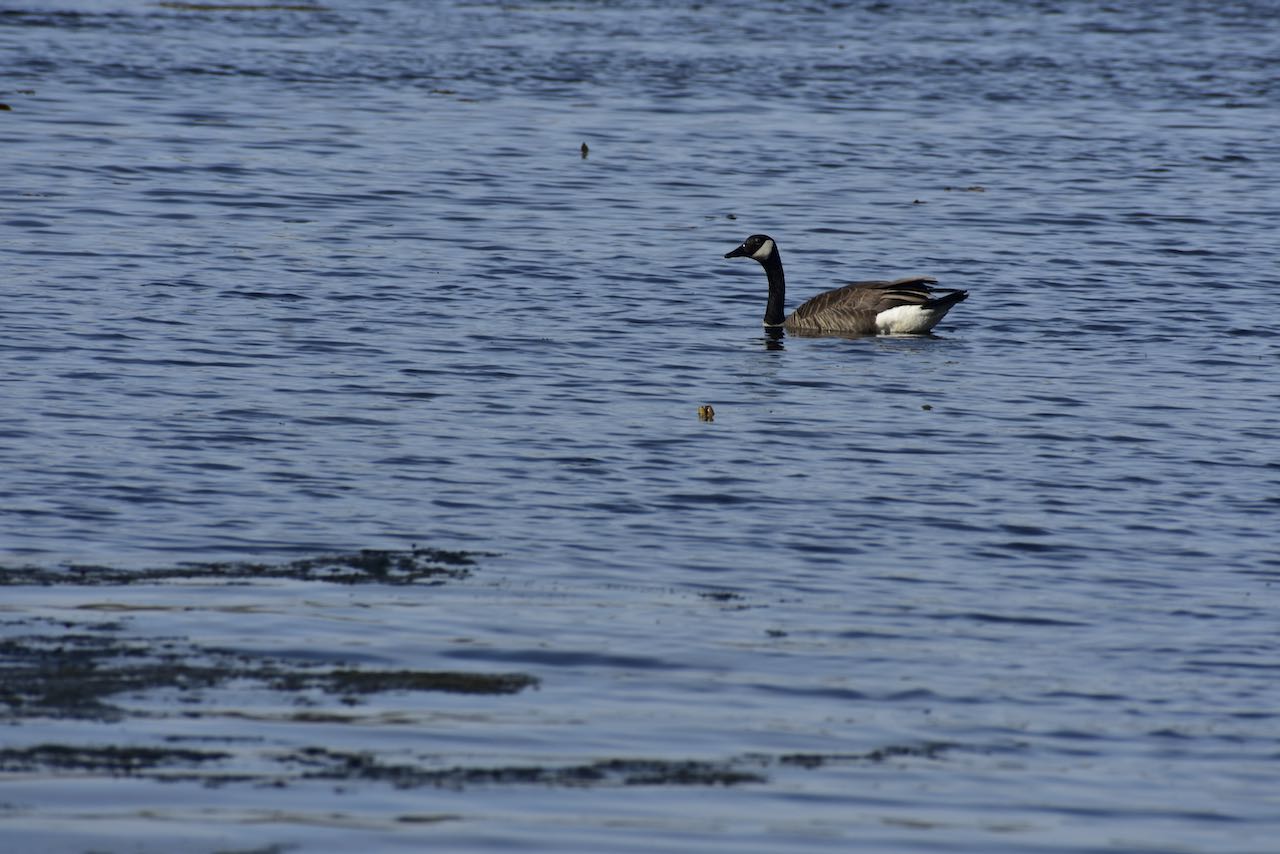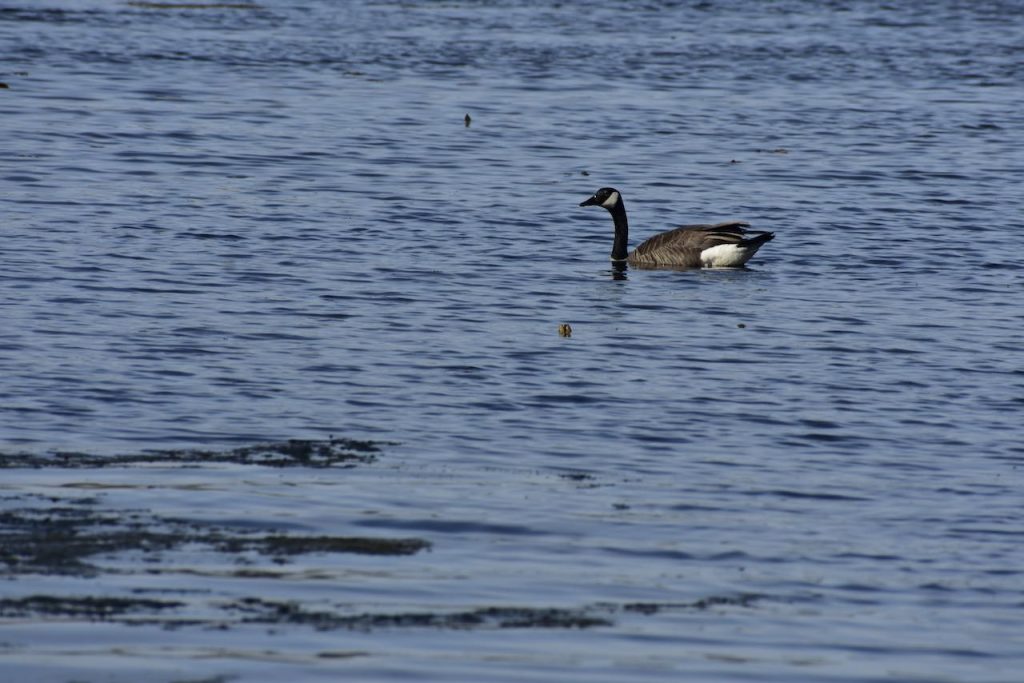 You'll like these, too…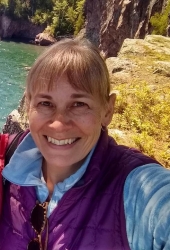 Latest posts by Sharon Brodin
(see all)