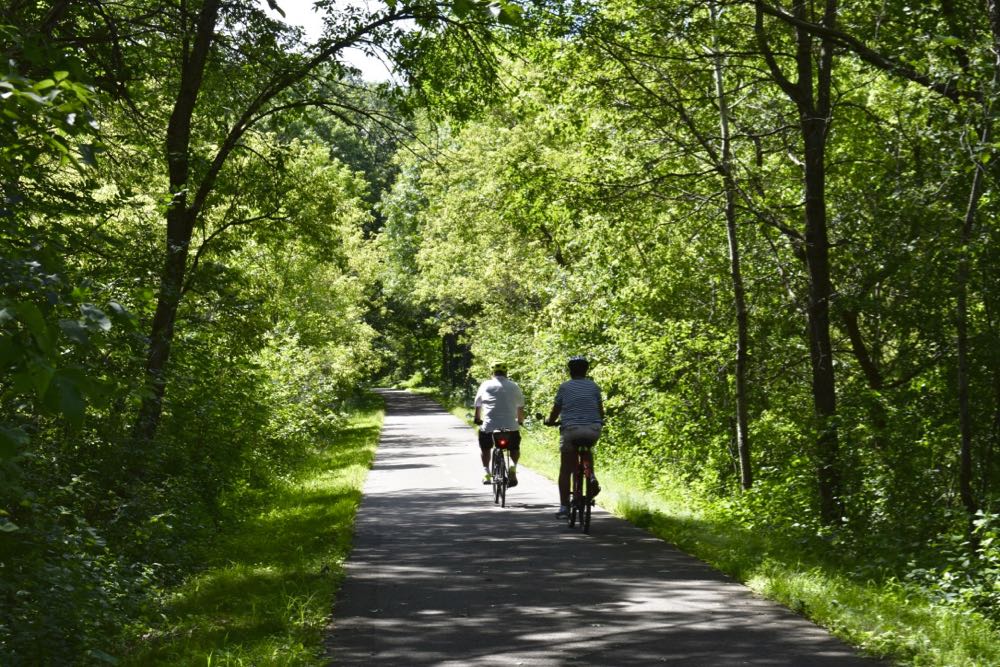 Stillwater/Washington County • Daily or annual park pass needed if you park in Pine Point
The Gateway State Trail's east end begins in Pine Point Regional Park, just north of Stillwater. This beautiful paved multi-use trail ends 18 miles away in downtown Saint Paul. Here's the map for the section in Pine Point.
The Gateway State Trail in Pine Point
The section in Pine Point is through mature forest—lovely! With nice shade in the summer and beautiful leaf color in the autumn. Spring brings new growth everywhere you look, with an abundance of woodland wildflowers along the path. Part of the western section is kept plowed for hikers during the winter.
The Gateway is the only bike trail in Pine Point Park, all the others being natural-surface for foot traffic only (including the 4-legged hoofed kind).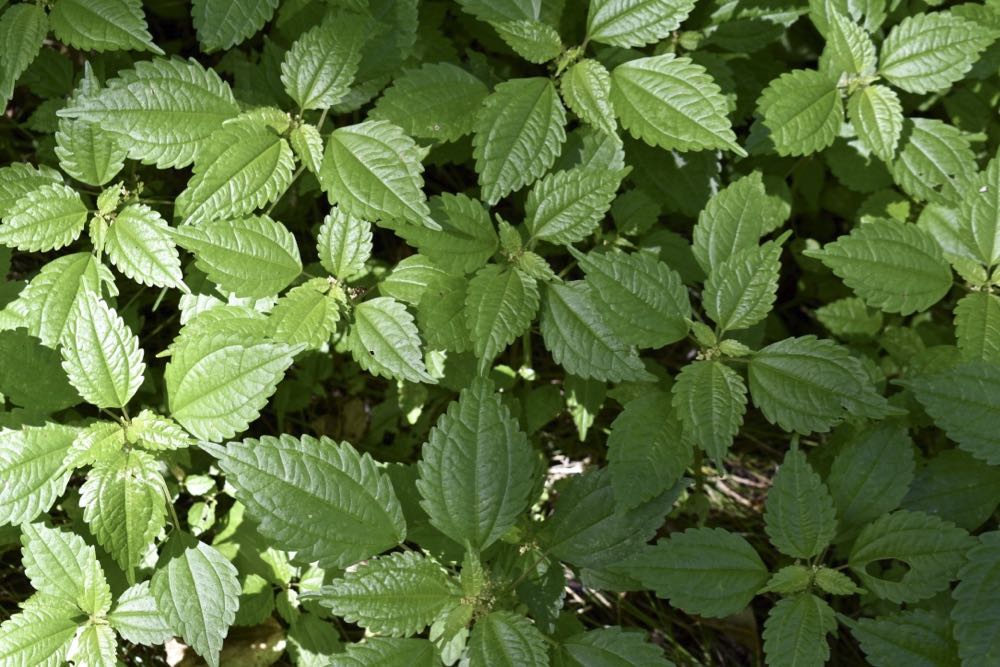 Like all the state and regional paved trails, the Gateway is open to foot traffic, scooters, in-line skaters, too. And the eastern half is paralleled by a dirt trail for horses and carriages. There may even be wheelchairs on the trail, so keep an eye out, especially around hidden curves.
Extended Biking Options
A 36-mile there-and-back-again bike ride from Pine Point to Saint Paul and back is a long ride unless you're training. Other options are:
Park at Pine Point, bike the eastern nine miles and back if you prefer a more rural or woodsy ride.
Park in Saint Paul and bike the western nine miles and back if you prefer an urban ride. Or do each ride on back-to-back weekends.
Have two vehicles with bike racks, park one on one end. Drive to the other end and ride to your parked vehicle for an 18-mile day.
Start in Pine Point and hang a left on the Brown's Creek State Trail (shown on the map). Brown's Creek goes six miles into Stillwater. (To me, that yells "Hills!"…but we'll check it out to see.) Do all or some, then either head back to Pine Point or have another vehicle parked in Stillwater at the trailhead.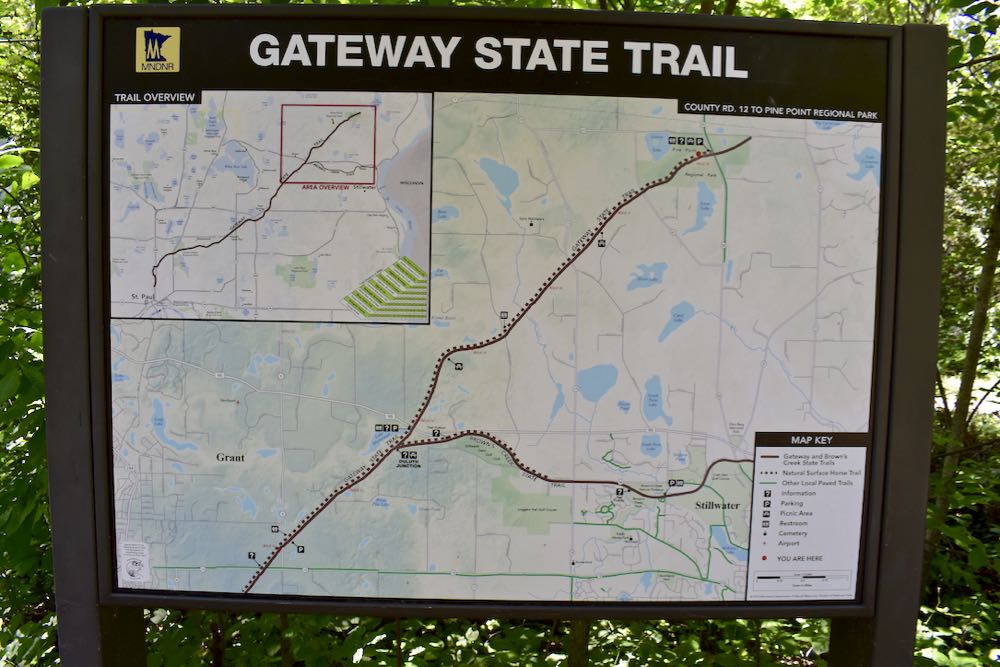 Obviously, there are lots of options!
Click here for the snapshot tour of the Gateway Trail on the Minnesota DNR website.
What Else is at Pine Point Regional Park
There are several miles of hiking at Pine Point, and some exhilarating cross country ski trails during the snowy months. Snowshoeing is open as long as you're not on the groomed ski trails. Horses are allowed on the dirt trails as well.
How to Get to Pine Point/Gateway Trail Trailhead
The entrance to Pine Point is at 11900 Norell Avenue North, just a few minutes north of Stillwater.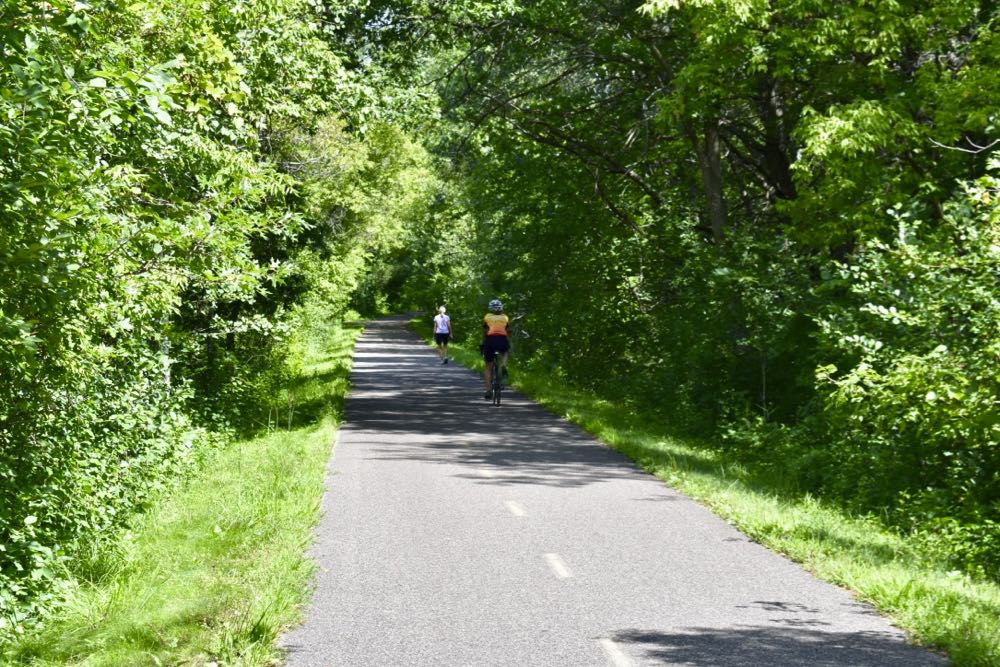 You'll like these, too…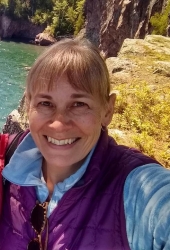 Latest posts by Sharon Brodin
(see all)