Regan MOVES is an online fitness and nutrition program designed for people with chronic conditions to increase their energy and decrease their pain.
Even though this isn't specifically an outdoor business, I wanted to share Regan MOVES with you for this very important reason: Some people who want to be active outside can't be because of some physical reason or other.
This can help!
Founder and owner Regan Birr specializes in presenting gentle, adaptable workouts anyone can do, even if they're sitting down. What a great way for someone to increase their health so they can get back outside to do what they love!
People who suffer from an autoimmune disease and/or chronic pain are especially good candidates for her low-torque and specialized exercises.
Others who will benefit are inactive seniors, people who want to lose weight, those recovering from surgery and expectant mothers. Anyone who wants to increase their overall health gently will benefit!
How Regan MOVES Helps People Gain Better Health
Regan offers her "full body, low torque" programming in several ways:
Zoom Workouts for Individuals
Regan MOVES provides workouts to clients through live Zoom sessions twice a week, on Tuesdays and Thursdays. This allows them to join her program from the comfort of their own home—or even in a work setting, as these are presented over the lunch hour.
If a client can't make it to the live Zoom workout, Regan records each one for later access to members.
Since these workouts are gentle enough to do every day, this means members can access these videos whenever they choose to add in another workout. And while not everyone can do all the exercises, just about everyone can do something.
Regan is a big believer in taking baby steps to improve health!
Group Workshops
Regan MOVES offers Group Workshops either in-person or by Zoom to businesses, support groups, hospitals, care centers, clinics, senior communities and healing centers.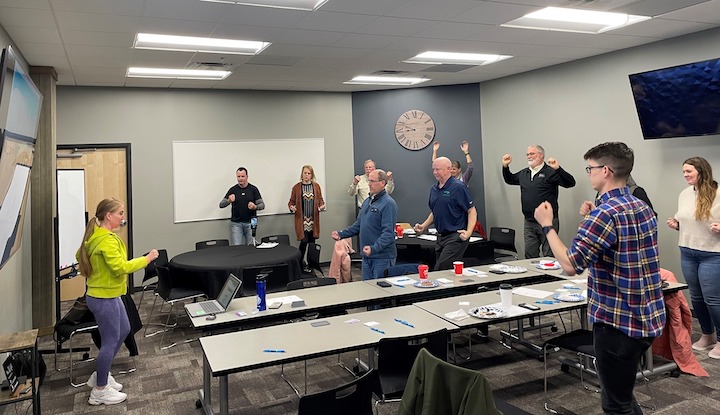 Each Workshop includes a Regan MOVES workout session, training on nutrition and strategies to improve mental health. She allows plenty of time for questions and discussion, too, for 1.5 hours total.
Regan is also available to speak. She's presented on a variety of health-related topics for groups like HealthPartners, Chambers of Commerce, Lions groups, other lupus foundations and even Duke University (online).
Personal and Group Coaching
Besides those venues, Regan offers personal and group coaching in the areas of mindset, nutrition and exercise. These are typically 30-40 minute weekly Zoom calls.
Regan describes the coaching relationship as being most like having an accountability partner. "We talk about what's important to them and how I can help them facilitate their goals," she said. "The mental aspect of a chronic disease is huge."
Personal Training
Regan offers her exercise method over Zoom for individuals and groups of up to three people who are looking for more personalized workouts. These are more specialized than her twice-weekly classes.
(She's a certified fitness instructor through AFAA, Athletics and Fitness Association of America.)
Regan's Personal Struggle with Lupus
Regan emphasizes that she isn't a medical professional or therapist. She doesn't diagnose or treat. Her own challenges with systemic lupus have been the catalyst for her journey towards lessening pain and gaining energy through her mindset changes, food choices and exercises.
With her background in mechanical engineering, Regan found she could modify movements that caused her pain by using basic physics principles. These personal discoveries are what she incorporates into her work with clients and groups.
"I bring my experience of what worked for me when I was down in the dumps—physically, emotionally, mentally—and help people move forward," she said.
When I asked Regan how this kind of exercise has improved her life, on a scale of 1-to-10, she said, "Off the chart! They're no comparison to my life before. And because of that huge difference, I will never go back. And I've been living this way for about 15 years now. It's a game changer."
She still has days when lupus symptoms will flare up and she doesn't have the energy to do more than take one step at a time. But these kinds of days don't determine her life anymore like they used to.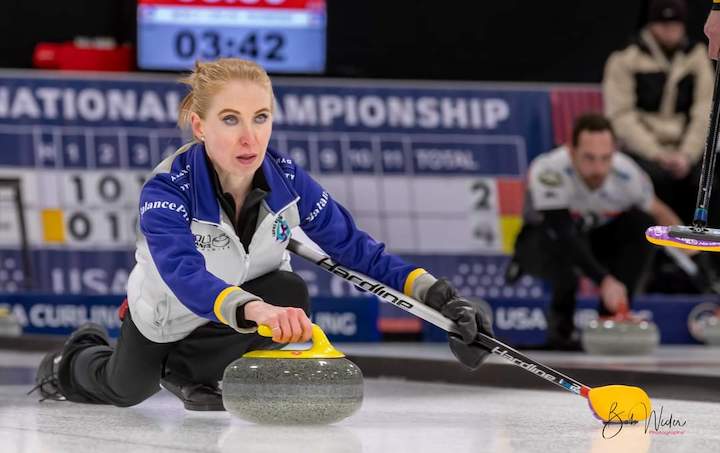 Who is an Ideal Client for Regan MOVES?
Regan emphasizes that potential clients need to want to make these improvements in their lives. But if they have the motivation to pick up the phone and call her, she'll help them in their journey to better health. She said, "We all have the potential to be healthier, even with chronic conditions. 90% of the challenge is showing up."
Regan always has her clients check with their personal doctor before starting any of her programs. But she's never had someone's doctor discourage them from participating, as some kind of exercise is something they typically advise already.
Maybe you're reading this and know Regan MOVES can help you, but your chronic condition has caused you financial hardship. Call anyway. Regan is more than willing to work with a client's budget, as she understands that kind of financial pressure first-hand.
Here's a testimonial Regan got from one of her newer clients just a couple weeks ago:
"Regan MOVES has helped me more in the past two months than anything I've tried in the past 6 years!! I have lost 7 pounds and found things I actually like eating. Her coaching and encouragement have kept me going, especially the first few weeks…I've even been able to do some house cleaning without pain!! The Tuesday/Thursday MOVES class is not very long, but it's a fantastic workout. I started doing this completely in a chair, now I can do parts of it standing. You're a God-send in my life. THANK YOU!!" ~ Valorie J.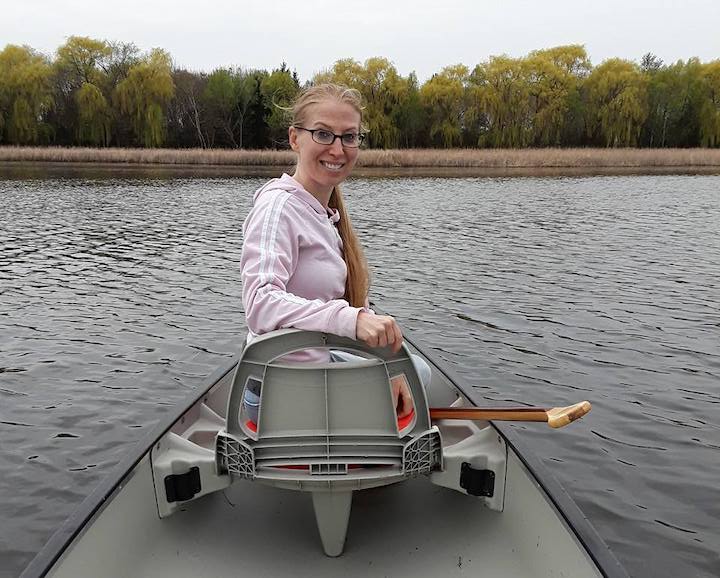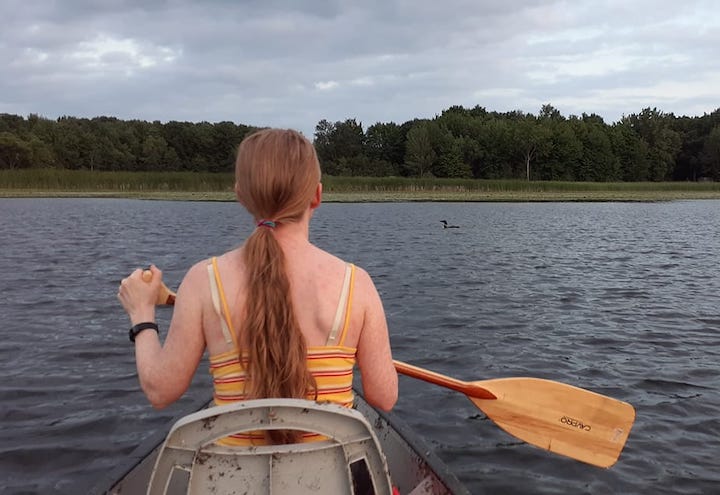 Help Fund Lupus Research
Some of the proceeds from Regan MOVES go to help fund the Lupus Research Foundation (LRF), a local non-profit founded by Regan and her husband Todd. Their goal is to raise awareness of lupus and help fund research for a cure.
You can learn about LRF on their website: LetsCureLupus.org.
Get in Touch with Regan MOVES
Find out more about Regan MOVES on her website: ReganMoves.com.
You can contact Regan directly to talk about any of her services by phone at 720-470-8049 or email at regan@reganmoves.com.
(All photos courtesy of Regan and Todd Birr)
You'll like these, too…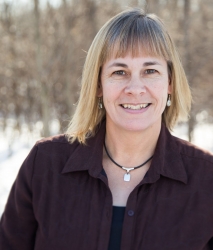 Latest posts by Sharon Brodin
(see all)