Eagen/Dakota County • No fee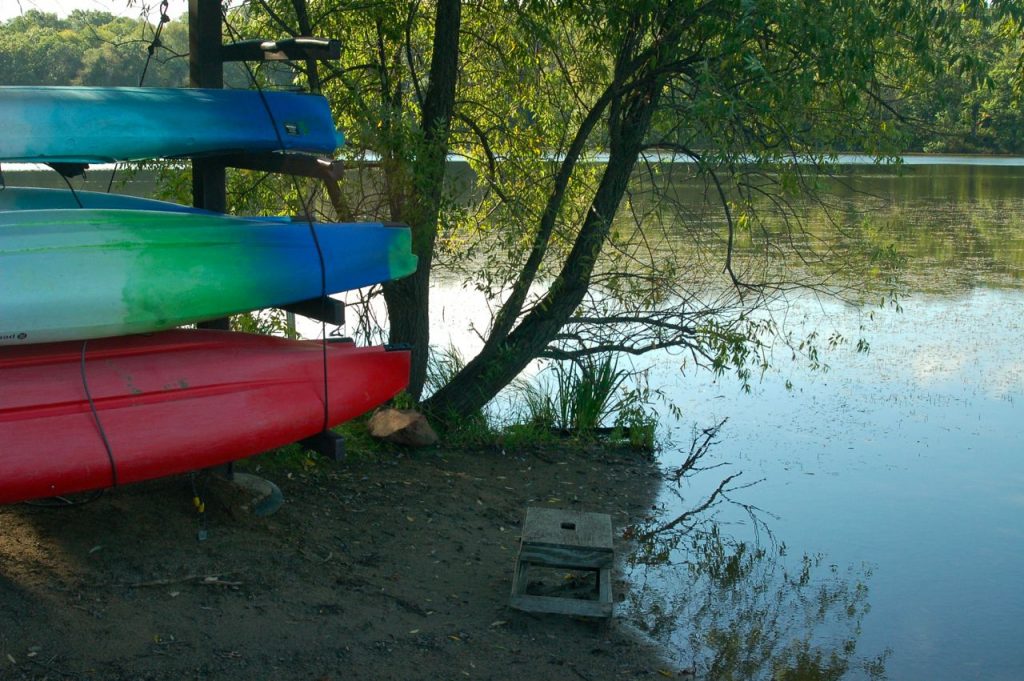 What Makes Lebanon Hills Special
Lebanon Hills Regional Park is the one spot in the Twin Cities area that has a chain of lakes to paddle that are connected by portages.
At close to 2,000 acres, Lebanon Hills' East section has 10 named lakes plus a handful of ponds. Paddling a canoe or kayak is possible on 7 of them, thanks to the interconnecting water trail. You can see the water trail on their summer map.
You can bring your own boat, or you can rent a canoe, kayak or stand-up paddleboard at the Visitor's Center.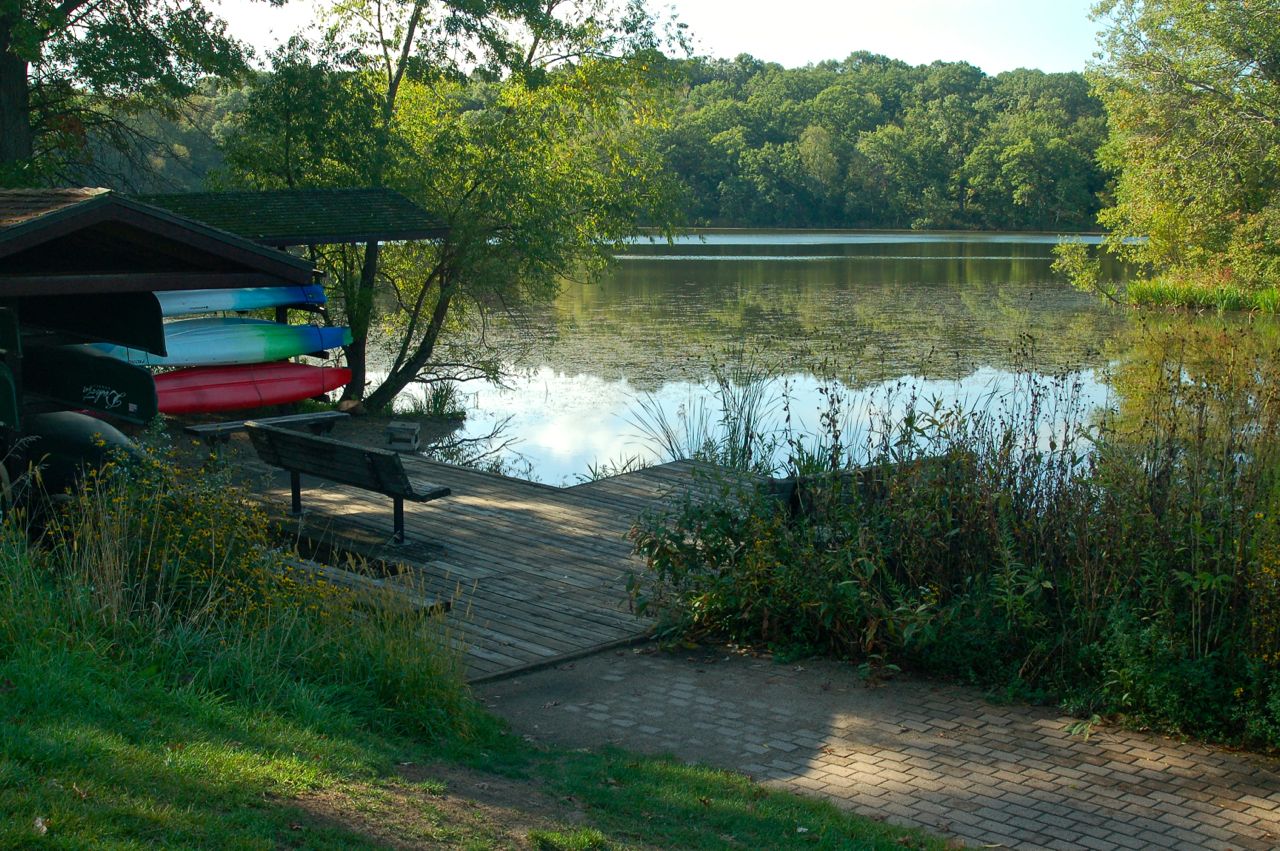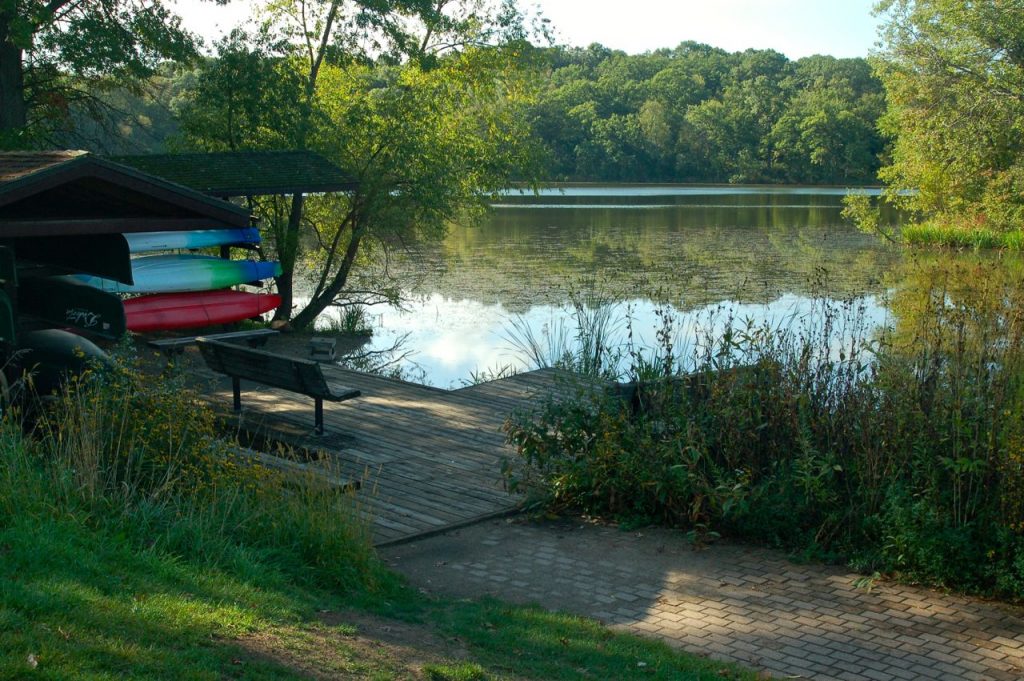 There are 2.6 miles of canoe route total—not including covering the same water twice for an out-and-back trip.
Rent a Boat or Bring Your Own
The rental facilities are at the Visitor's Center, accessed from Cliff Road on the northeast side. If you start there on Schulze Lake, you'll portage your boat over the hiking trail quite a ways to Portage Lake. From there you can do the loop through O'Brien and Cattail Lakes, or continue on to Jensen Lake and back.
If you have your own canoe, you can start at the carry-in launch on the west end of the park at Jensen Lake and head east. Paddle through the Ponds and into the Portage-O'Brien-Cattail loop for a nice half day trip.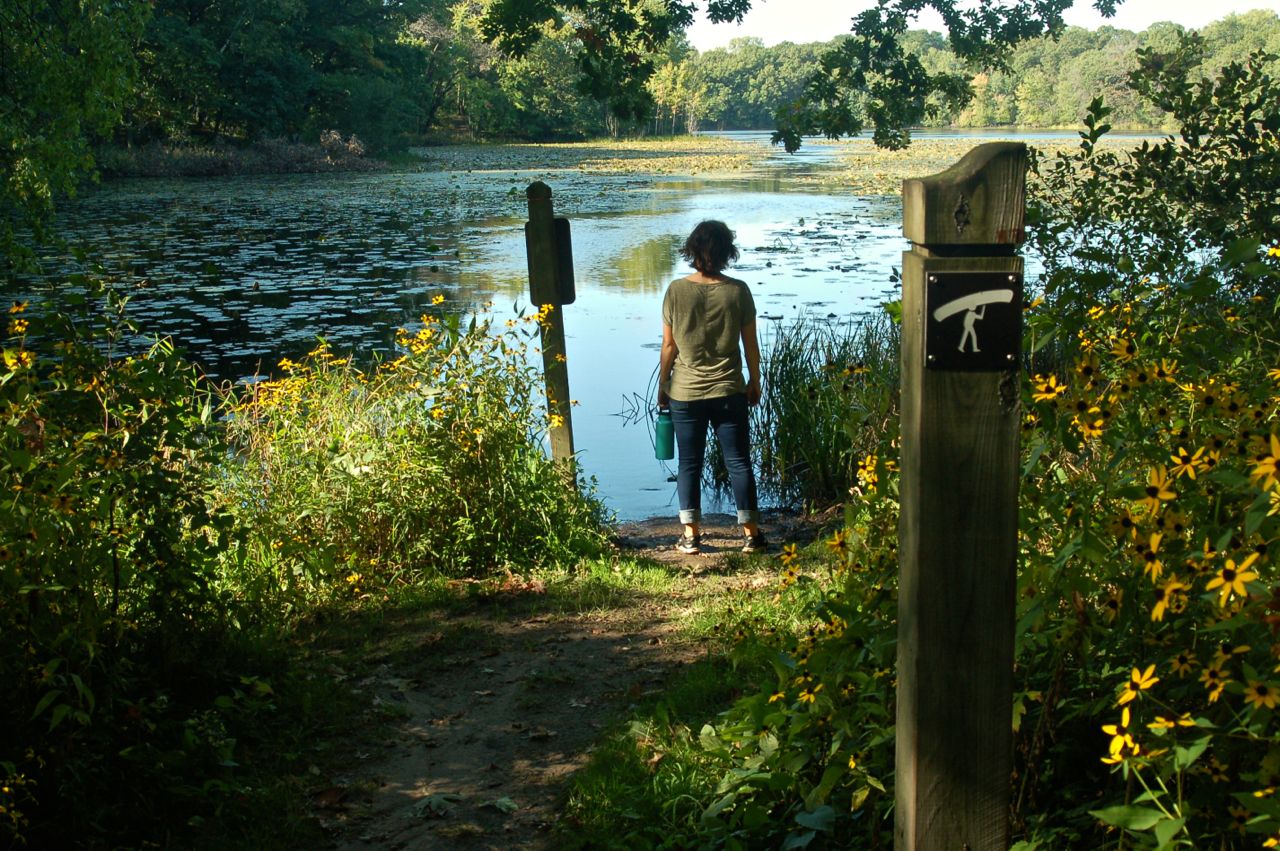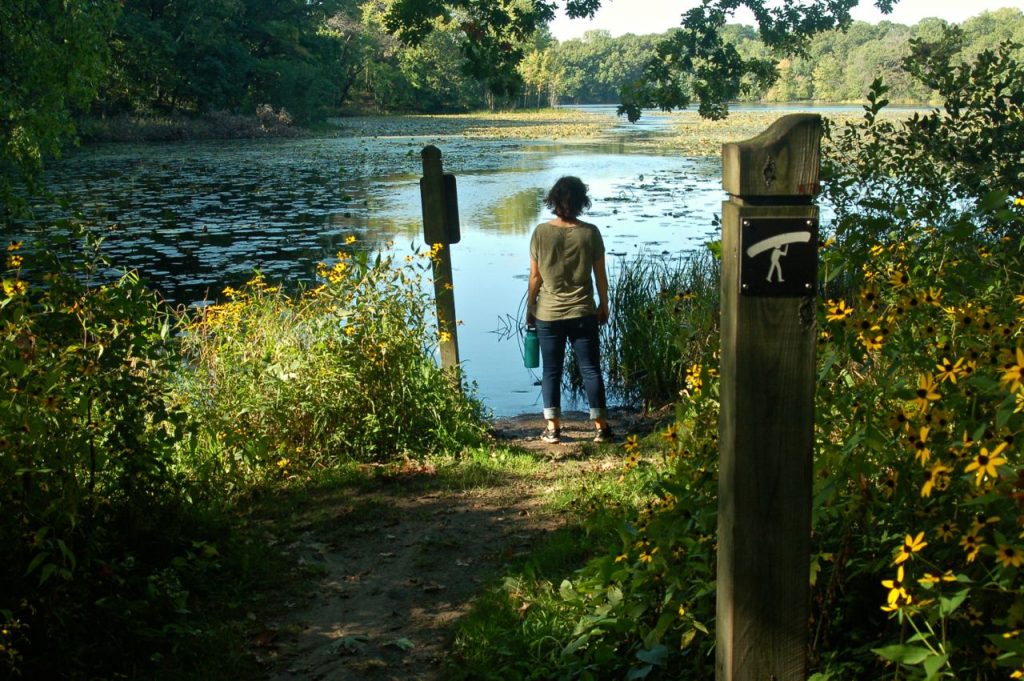 An Urban Paddle-and-Portage Experience
This would be a great way to experience portaging before heading up to the Boundary Waters for a multi-day canoe trip, Or a great way to introduce children to portaging to see how they do before embarking on an ambitious trip.
We've had kids as young as junior high portaging canoes alone, and certainly could if they doubled up.
Even if you don't plan for an out-of-town trip, Lebanon Hills provides a true paddle-and-portage experience that's easily accessible. Give it a try!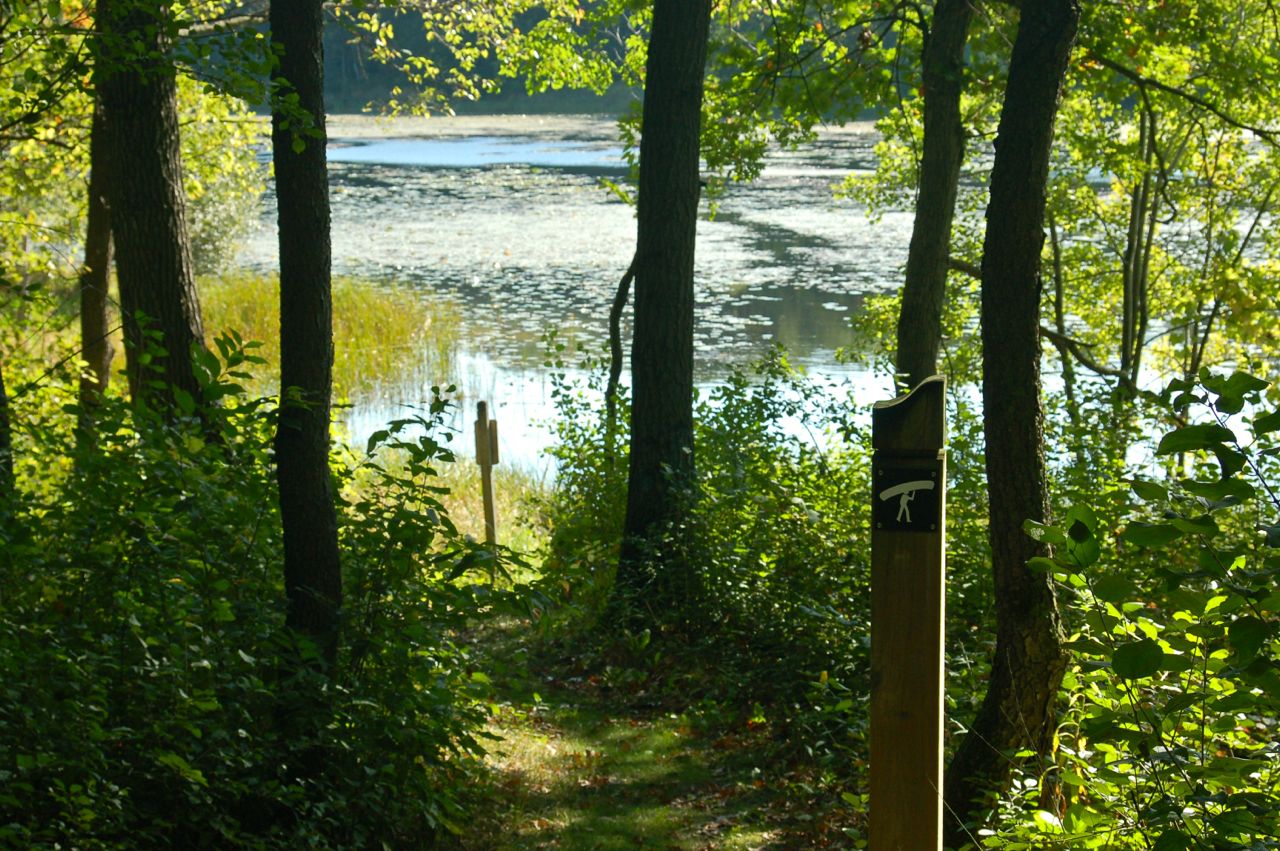 Twin Cities Paddling Guide
Published in 2020, our 52-page digital Paddling Guide is the easiest way to find local lakes and river trails in all seven counties of the Twin Cities metro area.
You'll like these, too…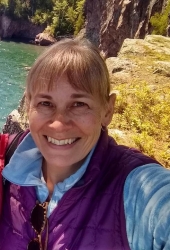 Latest posts by Sharon Brodin
(see all)