Several Twin Cities outdoor businesses and non-profits—both "brick-and-mortar" and online—offer classes and resources for learning outdoor recreation skills.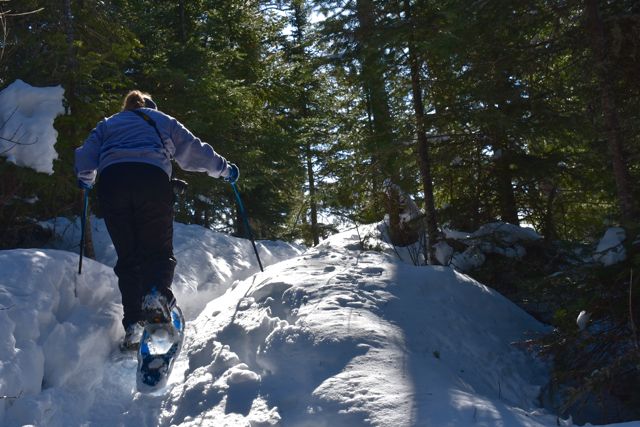 Some of these focus on learning skills. Some focus on getting folks into the outdoors—doing the activities to expose them to the possibilities, and planting the seeds for lifetime enjoyment.
Here are options for you and your family:
EnjoySUP
EnjoySUP is a woman-owned business that offers individual and small group instruction in flatwater paddle boarding and SUP yoga. Owner Kelly is certified in several different water activities, including SUP and SUP yoga.
See our blog post about EnjoySUP. Go to EnjoySUP's website.
Midwest Mountaineering
Midwest Mountaineering is an independent outdoor retailer in downtown Minneapolis. They've been around since 1970 (if you want a fun read, check out their About Us page). They offer classes in three main areas:
Lecture-style classes on topics like canoeing the BWCA, rock climbing, backpacking and hiking.
Youth Programs, working with the Brian Coyle Community Center and the Boy Scouts. These get kids out in the outdoors.
Women's-only classes, especially in rock climbing and bouldering, also hands-on.
MM is well known for its twice-yearly Outdoor Adventure Expo, which also includes presentations and classes.
Go to Midwest Mountaineering's Programs, Classes and Events page…
Minnesota Youth Ski League
Competitive cross country skiing in the schools doesn't start until high school. Why wait until they're teens before getting them into skiing?
Minnesota Youth Ski League is a non-school-based cross country ski club for kids that meets eight times a winter at various locations. This is a super way to get your kids involved in this amazing lifelong snow sport.
A fun bit of trivia: this is where Jessie Diggins (3-time Olympic medalist) got her start in organized skiing!
Go to Minnesota Youth Ski League…
Over the Hill Outdoors
Natalie Griffith offers the ultimate in personalized outdoor skills lessons to individuals and small groups in the Twin Cities metro. She focuses specifically on older adults, and is certified to teach:
Whitewater and recreational kayaking, up to Class II rapids
Archery
Cross country skiing
Read our interview with Natalie here. Go to Over the Hill Outdoors…
Paddle Bridge Guide Collective
Paddle Bridge is owned locally by ACA-certified kayak instructors/guides. They offer several popular Mississippi River kayak tours, and also offer kayak courses.
Choose between a 2-4 hour Quickstart class or opt for the intensive 2-day ACA-certified kayak touring course.
Read our blog post about Paddle Bridge. See the Paddle Bridge course page.
REI Co-op
REI is a national outdoor retailer with three stores in the Twin Cities: Maple Grove, Bloomington and Roseville. They offer outdoor activities classes throughout the year. These include all the activites we cover here on Twin Cities Outdoors: hiking, paddling, camping, biking and snow sports.
Besides activities, REI offers courses in Wilderness Medicine, in partnership with National Outdoor Leadership School (NOLS)
Go to REI's Classes & Events page…
Wilderness Inquiry
Wilderness Inquiry is a non-profit wilderness adventure travel organization based in Minneapolis. WI doesn't have classes per se, but takes people of all ages and abilities on wilderness adventure trips. This is what's known as experiential learning by full immersion!
Possible outdoor activities include canoeing, kayaking, camping and hiking. They take groups to outdoor destinations in the US and around the world.
Go to Wilderness Inquiry…