Apple Valley/Dakota County • No fee to enter the park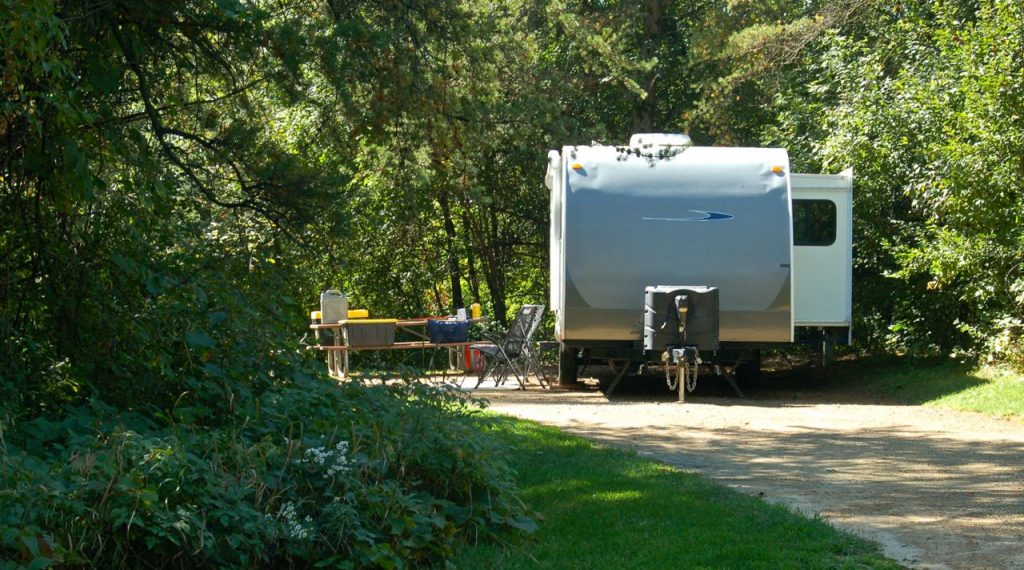 Lebanon Hills Campground is surrounded by almost 2,000 acres of forest, lakes and wetlands in Dakota County. It's hard to believe a regional park this large is so close to the metro area!
Lebanon Hills offers 93 spacious campsites in both shaded and more open areas. Some of the sites offer electric, some offer full hookups, some are non-electric tent-only. It's one of the few public campgrounds that offers showers, and it even has wi-fi at select sites.
Campground details
The entrance to Lebanon Hills Campground is off Johnny Cake Ridge Road in Apple Valley, just across from the Minnesota Zoo.
The camping season runs from early May through mid-October. Keep in mind the water to the restrooms, showers and hookups is turned off in early October when the temps get cold enough to frost.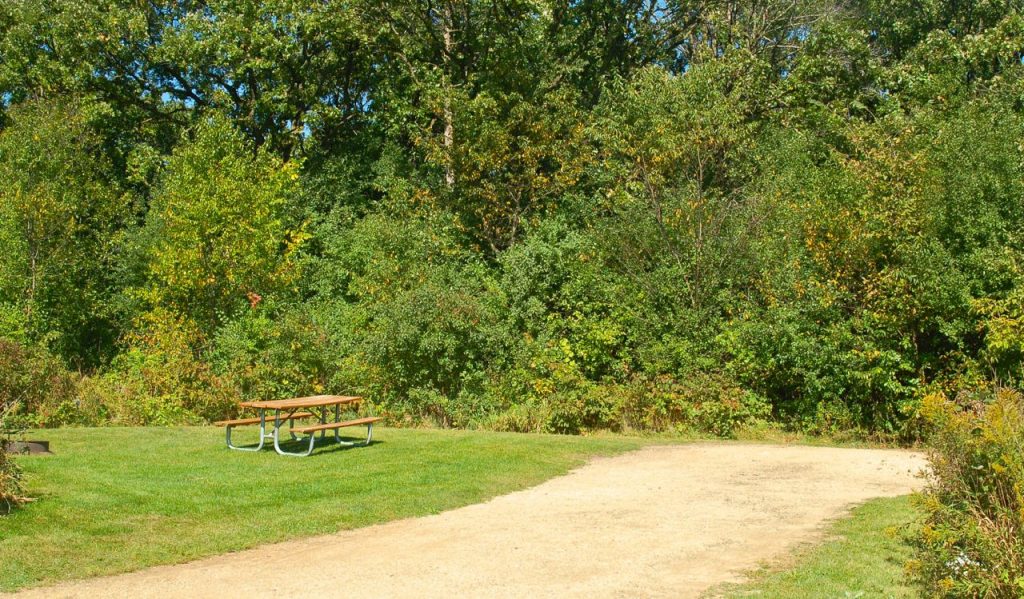 What is there to do at Lebanon Hills Regional Park?
Whether you're just passing through and want a place to stay the night or are planning a multi-day trip there's plenty to do at Lebanon Hills:
There are almost 20 miles of wooded hiking trails, most of them on natural surfaces for foot traffic only. While you can access the trail system from the campground, there are also a couple trailheads you may want to drive to in the East Sector of the park (see the summer map here) or northwest in the singletrack/mountain bike park.
Mountain bike trails are just across the road from the campground and north a bit. 11 miles of trails wind through a hilly, wooded area. There's a hiking trail system that criss-crosses the bike trails, too, so be aware of hikers as you ride.
Bring your canoe, kayak or paddle board and launch onto one of the lakes in the East sector of the Park. Or rent a boat there at the Visitor's Center if you don't have your own. There's a multi-lake canoe route there complete with portages that would be a great half-day activity.
There's a swimming beach at Schultze Lake (by the Visitor Center in the East Sector) for those hot summer days.
The Minnesota Zoo is just across the road. Enjoy a day at the Zoo while you're in the neighborhood.
Relax! Enjoy your campfire, roast up some marshmellows and enjoy the company of your family or camping mates.
What else to know
Site fees range from $24-42, depending on your accommodations and hook-up needs. A dump station is available for an additional fee. Reservations are recommended and must be handled online (along with a non-refundable $8 reservation fee. The park starts to take reservations in early March of each year.
Be sure to read through the campground's cancellation policy, rules, firewood and fee information before you make a reservation. You'll find links to all of that here.
Here's more…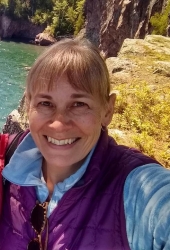 Latest posts by Sharon Brodin
(see all)