Victoria, Carver County • No park pass required, but campsite fees apply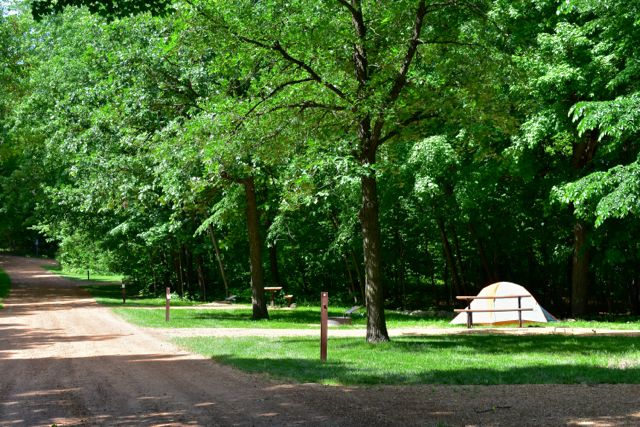 Carver Park Reserve, administered by Three Rivers Park District, is 3,717 acres of restored prairie, forest, lakes and wetlands. The Reserve hosts Lake Auburn Campground, one of two public campgrounds in Carver County.
What Lake Auburn Campground Has to Offer
While most of the campsites at Lake Auburn aren't especially private, they're very spacious. Mature trees throughout the campground offer plenty of shade for many of the sites. The flat ground makes tent camping easy, but the large sites accommodate RVs, too.
This is a rustic campground—no showers, flushies or electricity. Don't let that stop you, though! You can still have a great camping experience. If you're new to camping, it's a perfect place to try it out.
Besides the main drive-on sites There are two walk-in sites that are totally private. There's even a bike-in-only site for those of you who want to make it a bike trip. The campground has easy access to Carver Park Reserve's paved trail system.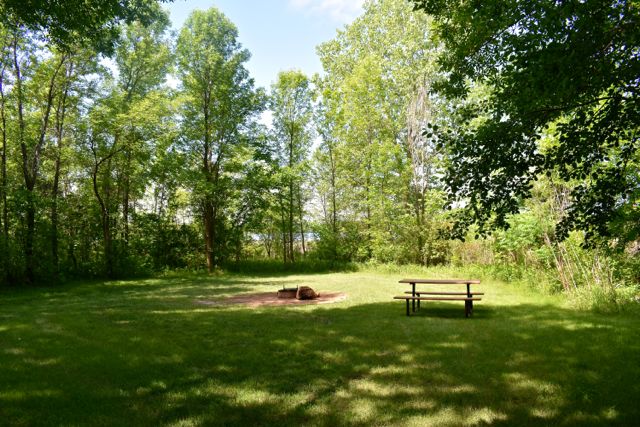 This campground is sandwiched between the two sections of Lake Auburn. The sites aren't precisely lakeside, but some give you a lake view between the trees.
And don't miss out on the beautiful sand beach, at the southwest corner of the campground. Swimming and boating are great additions to any camping experience. Canoes and kayaks are both available for rent, or you can bring your own to paddle on Lake Auburn, or bring over the a couple other small lakes in the park.
There's also a large playground that's conveniently located in a common area between the campsite loop. Your kids will have plenty to do here!
NOTE: Dogs are allowed, leashed, in the campground and on the multi-use paved trails—but not at the swimming beach or on the natural-surface trails that surround Lowry Nature Center.
Click here for maps of both Carver Park Reserve and Lake Auburn Campground (scroll down to "Carver pdf maps."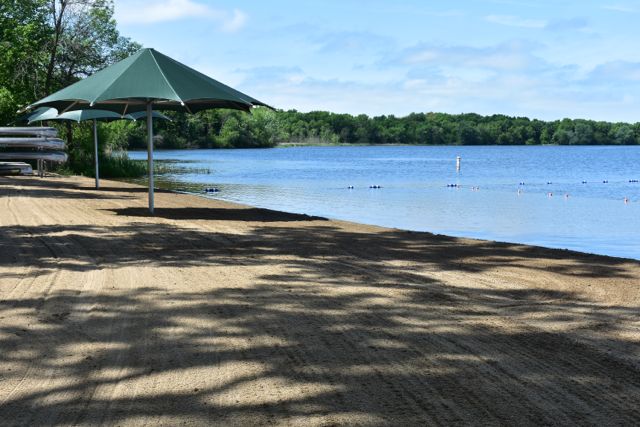 What Else is in Carver Park Reserve
Lowry Nature Center and its 5 miles of natural-surface hiking trails, historic Grimm Farm, an archery range and lots of bird watching at King Waterbird Sanctuary are other options during your stay here.
There are several miles of paved and non-paved trails for hiking and biking. If you want to visit during the winter, you'll find plenty of cross country skiing and snowshoeing available.
How to Get There
Carver Park Reserve is between Highway 7 on the north and Highway 5 on the south in Victoria. For best access, take Highway 11 that bisects the Reserve. The Lake Auburn Campground road heads west from 11 in the south side of the Reserve.
You'll also like: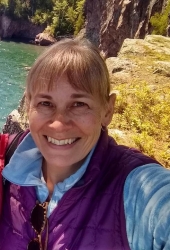 Latest posts by Sharon Brodin
(see all)