Taylor's Falls/Chisago County to Osceola Landing • Daily or annual state park pass needed if you park at Interstate State Park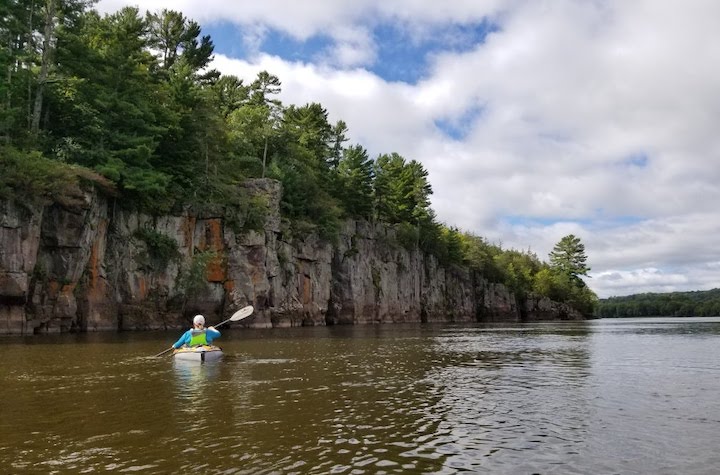 This stretch of the St. Croix River—Taylor's Falls down to Osceola Landing—is one of the most beautiful river sections in Minnesota to kayak or canoe.
About the St. Croix River
The St. Croix, combined with Wisconsin's Namekagon River, is a designated National Scenic Riverway, all 200-or-so miles of it.
This particular segment is very accessible from the Twin Cities and hosts the dramatic cliffs the Interstate Parks (both Minnesota's and Wisconsin's) are famous for.
What We Loved about Kayaking the St. Croix River
Taylor's Falls is such a popular area for Twin Citians, and it's wonderful to see the area from a different angle—from on the river and not just by the river. The St. Croix is known for its beauty, and for good reason.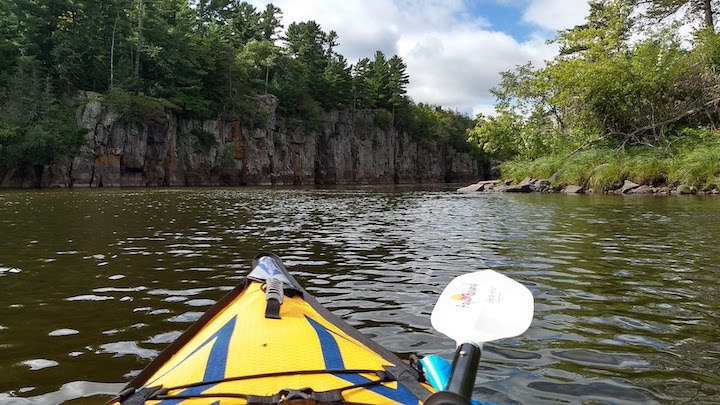 We purposely chose a week day rather than a weekend so we wouldn't be competing with motor boat traffic, of which there can be a lot! There were a few other paddlers out there, but overall it was lovely and quiet.
Launching in both Interstate Park and Osceola Landing is a piece of cake. Both have beautiful shallow beaches that are wide enough for many boats. There's a nice parking area and restrooms at either spot, too.
There definitely is a current on the St. Croix, but it's quite easy to paddle upstream, at least late in the season when we were out. Spring may be different when the water is higher and the current is swifter.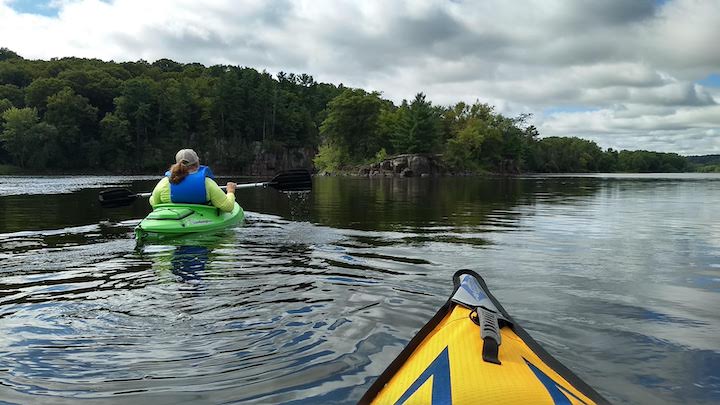 There are several campsites along this stretch of the river, including a group site with restrooms on the Minnesota side. That would make a fun adventure with kids old enough to swim but young enough to enjoy playing in the mud and rocks along the shore 🙂
What We'll Do Differently Next Time
We've already talked about going back yet this fall. When we do, we'll start at Interstate Park again, but paddle upstream first toward the highest and most dramatic cliffs in the area—between the two Interstate Parks.
It's too stunning not to!
We'll also keep a better watch for the shallow spots. We got stuck on a sand bar at one point. We were able to wiggle our way off of it without a problem, but being aware of it is easier!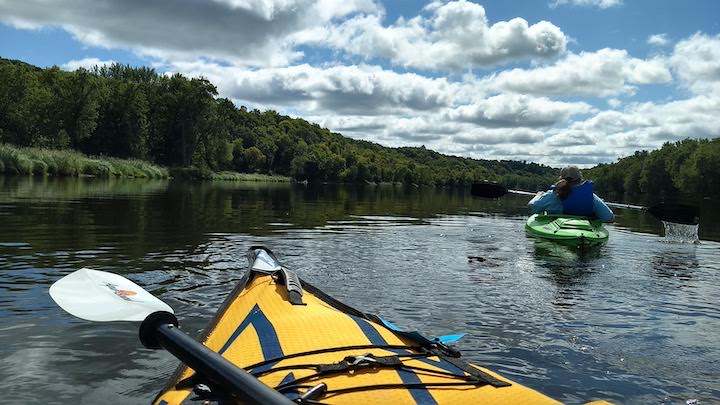 Be careful getting in and out of your boat at some of the campsites. The water gets deep quite quickly and with the current—gentle as it is—it can be tricky to keep your kayak steady enough to brace you as you get out.
One of us ended up with an unintentional dip in the river! (not naming any names)
Bring Your Own Boats or Rent Them
The National Park Service has a page about the St. Croix/Namekagon riverway that has great information about planning your trip and local outfitters, including maps and local outfitters.
You can either bring your own canoe or kayak or rent.
Like any river, if you launch at one spot and paddle down to another with your own boats, you'll have to work out the logistics of getting both them and you back to your vehicle.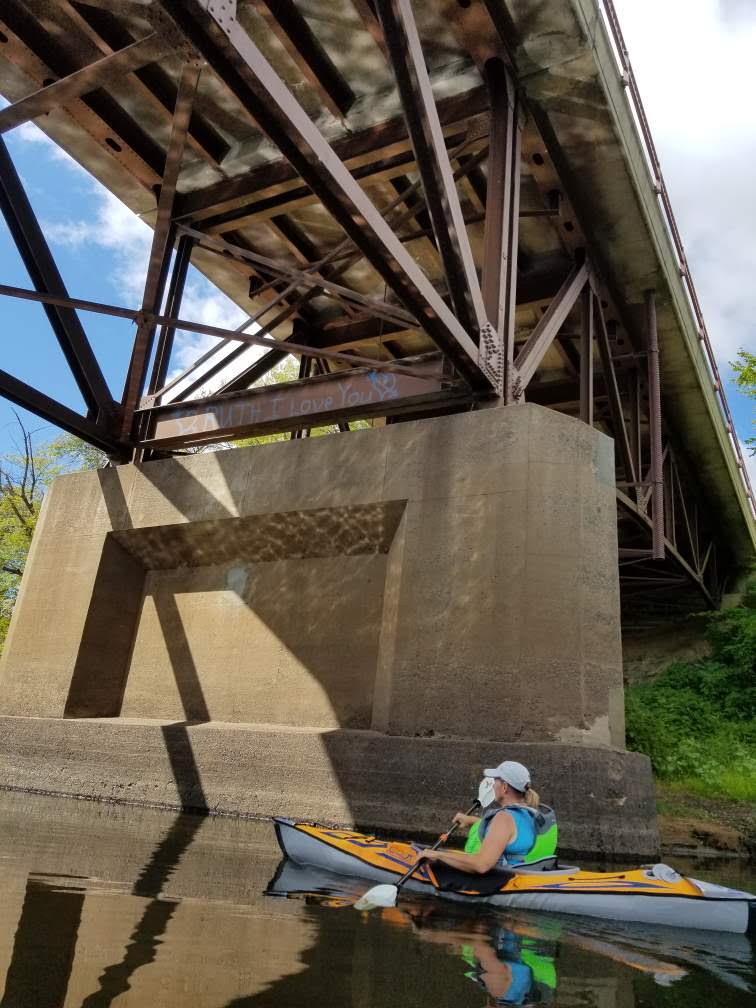 One option is to park, launch and simply paddle upstream for awhile first then back to your starting spot.
The rental places offer shuttle services, so that's not a problem. They'll bring you back to your car and take care of getting the boats back.
Taylor's Falls Canoe & Kayak Rental operates in Interstate State Park. Rent from them, launch there and they'll pick you up either at the Osceola Landing (3-ish hour trip) or at William O'Brien State Park (6ish-hour trip) if you'd like to make a longer day of it.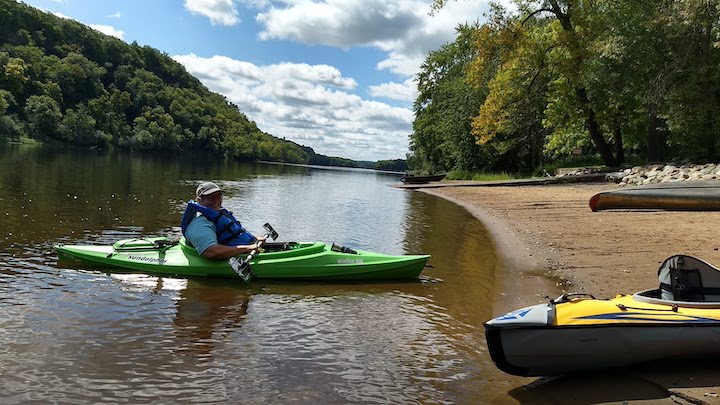 How to Get There
The entrance to the boat launch at Interstate State Park is just a few hundred yards before you reach the town of Taylor's Falls, on Highway 8, on the right. Watch for the brown park sign. Once you pass the ranger station, hang a left and you'll drive into the large parking lot where the launch is.
Osceola Landing is just across the river from Osceola, Wisconsin. You'll be on Highway 243 driving toward Osceola, and turn right shortly before crossing the bridge. Look for the sign for the boat ramp.
(2022 UPDATE: Osceola Landing is getting a facelift this year by the National Park Service, to be finished spring of 2023. There will be limited parking and no day-use at the landing, although there will still be river access during construction.)
You'll like these, too…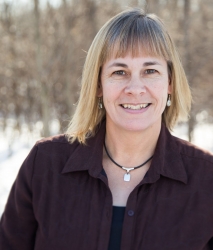 Latest posts by Sharon Brodin
(see all)