Roseville/Ramsey County • No fee
This short but beautiful loop trail in Lake McCarrons County Park proves you don't have to go far to feel immersed in Minnesota's beautiful natural resources!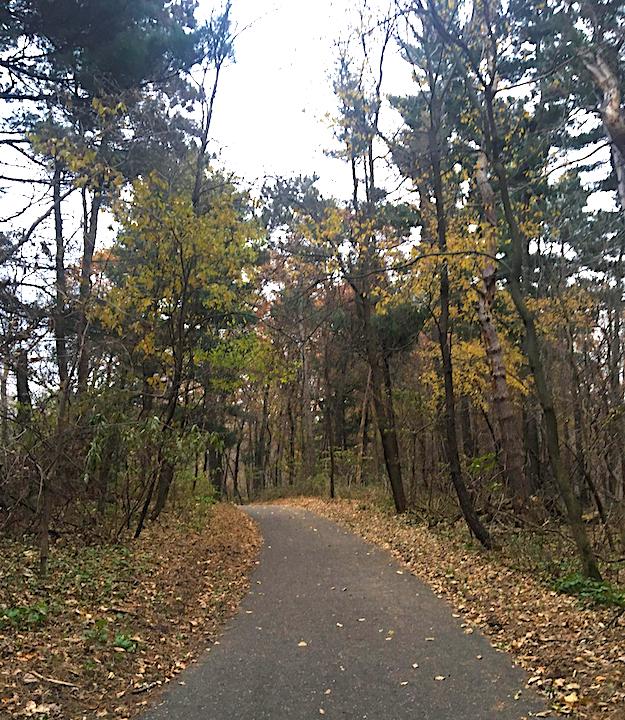 A Hidden Treasure
Minnesota has so many little lakes and parks scattered through neighborhoods. There are hidden treasures when it comes to finding spots of beauty and nature throughout the Twin Cities' metro area.
One of these is McCarrons County Park and Lake.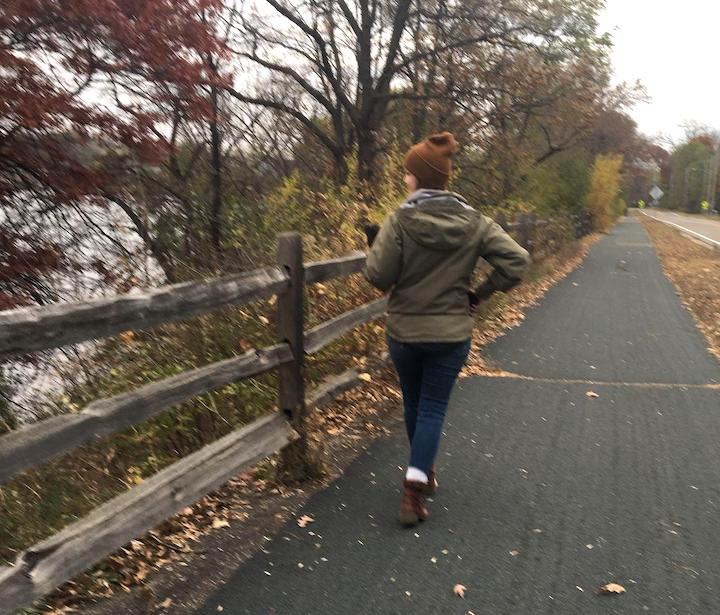 My roommate Lydia and I were looking for a nearby place to get outside for some fresh air and get our steps in one evening. We chose Lake McCarrons County Park because of its proximity to Minneapolis/St.Paul. And it gave us the ability to walk a couple of loops and stay close to our car in case it started to rain.
This park is nestled quietly into a pocket of Roseville off Rice Street, and is a part of the Ramsey County Parks system.
It's mostly surrounded by taller trees and wooded areas, and so has plenty of shade. Because of its smaller size and urban setting, there wasn't much in the way of wildlife that we saw.
The park itself has a very small amount of paved trails, although these trails connect to others that function as sidewalks on the surrounding roads. These trails offer uninhibited lake views.
The trails that go through the park (see the summer map) are tucked down into a little valley so it feels like stepping out of the city, if only for a few moments.
The trails were quiet and peaceful. They're relatively flat with a few gently sloped hills. They're paved and accessible to a variety of activity and exertion levels.
McCarrons also connects to the Trout Brook Regional Trail. This trail is 1.6 miles long and runs between Lake McCarrons County Park and the Gateway State Trail.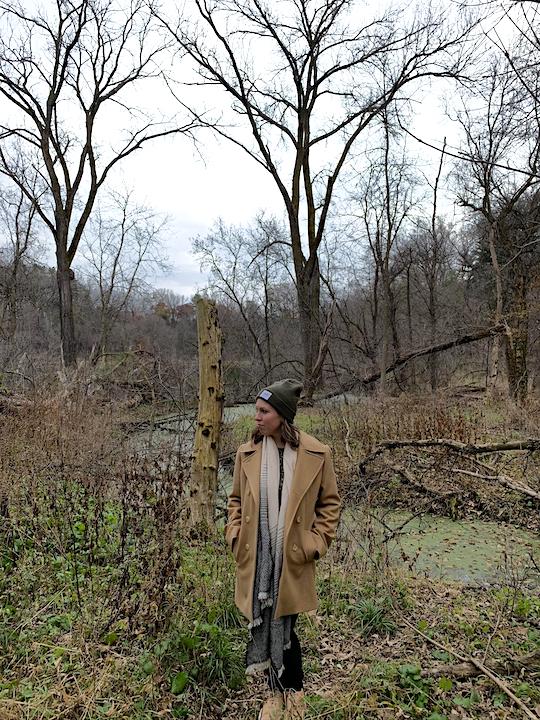 More to Do in McCarrons Park
The smaller size of the walking path and the ability to make circular walking routes instead of an out-and-back route lends itself well to families with small children. They can explore the outdoors while staying close to their vehicle and restrooms.
The variety of activities and larger parking areas also allow for group activities. Families or groups could gather in the park with multiple options for activities depending on interest.
All Season Use
In the winter some of the trails are plowed for winter hiking. Others are left unplowed for cross-country skiing or snowshoeing. You can view the winter map here.
Other Amenities and Details
The MN DNR keeps track of the species of fish that are present in this lake if fishing is something you enjoy. Ice fishing is also an option.
Other amenities include a playground, a sand beach and swimming area, a dock, and public restrooms.
There are two main parking lots that provide a variety of parking options. The website does note, however, that the parking areas are gated after 11:00 pm daily and no overnight parking is allowed. So if you plan to return to your vehicle later than that, alternative parking is recommended.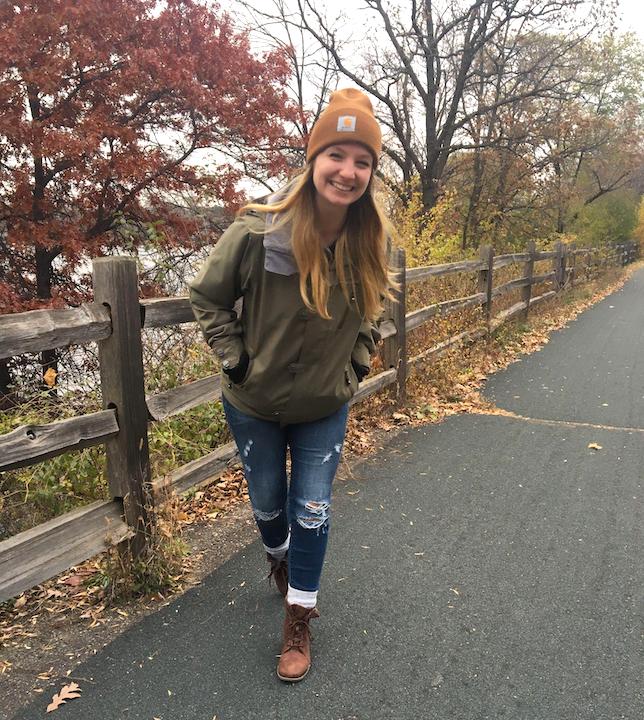 If you are looking to explore somewhere with a short hike, consider checking out Lake McCarrons County Park and the connected trails! Or plan a longer bike ride or hike on the Gateway State Trail and start and end your journey at McCarrons.
How to Get There
Lake McCarrons County Park is near the intersection of Larpenteur and Rice Street, just east of Interstate 35E in Roseville.
(Photos courtesy of Emilie O'Connor and Lydia Fleck)
You'll like these, too…

Latest posts by Emilie O'Connor
(see all)