Brooklyn Center/Anoka County • No fee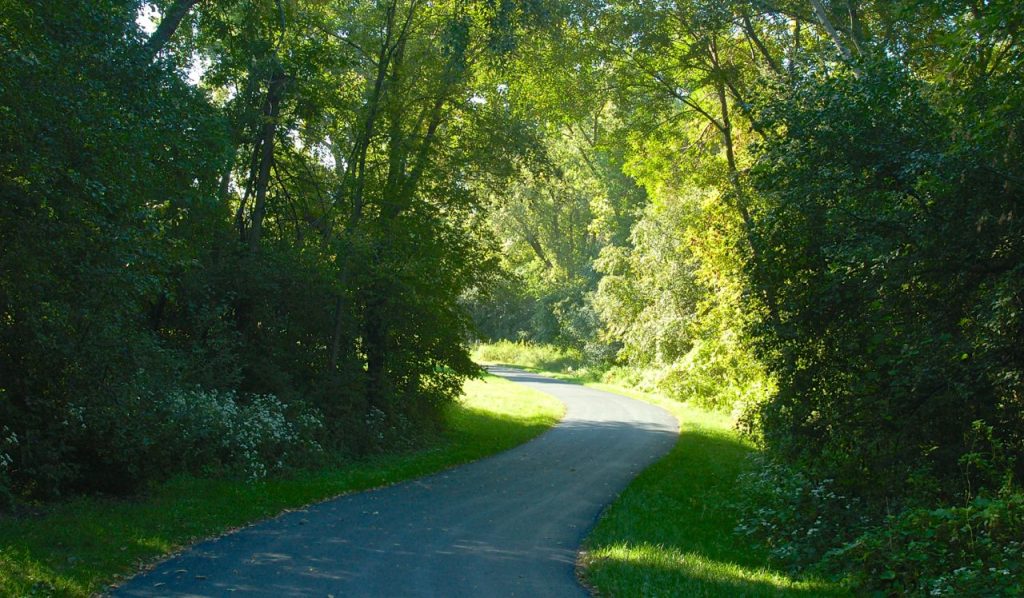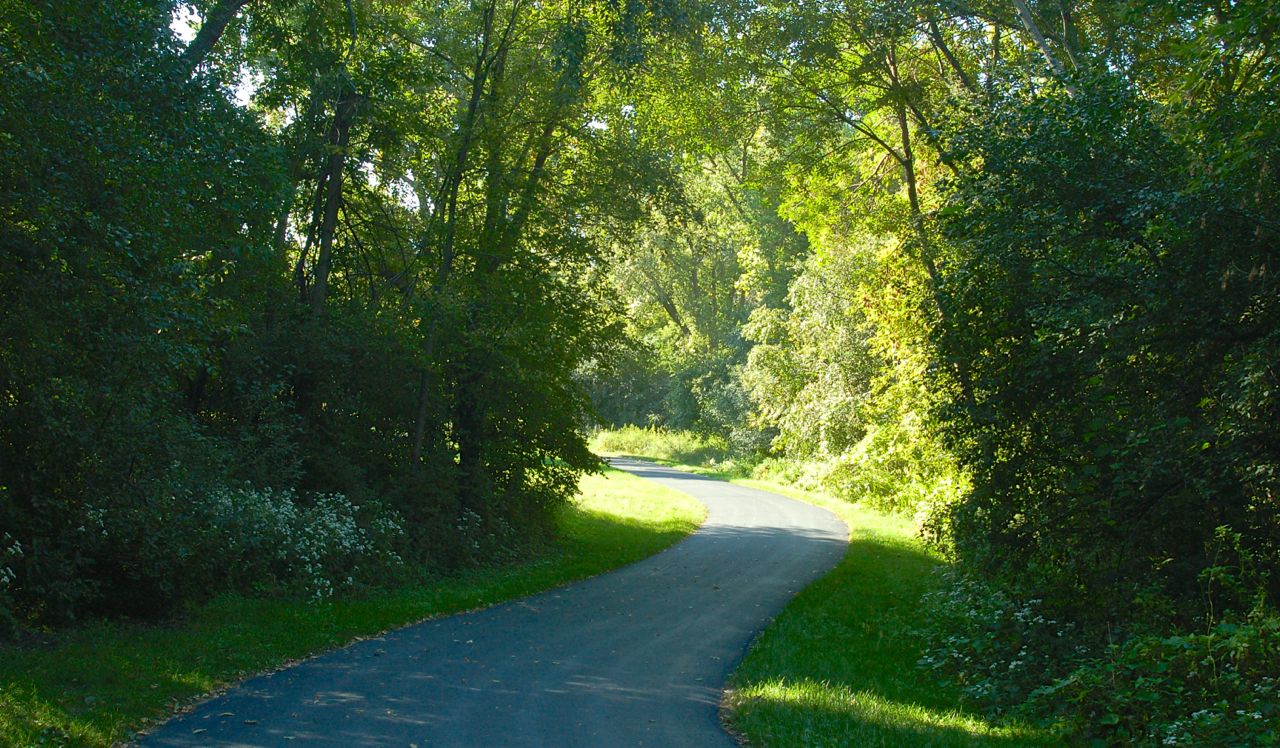 An Urban Park Reserve
Palmer Lake Park is a 200-acre natural environmental preserve with a 3-mile paved trail that circles Palmer Lake and the marshes. it's maintained by the City of Brooklyn Center.
When we were on it on a beautiful Saturday morning in early September, the trail was being well-used by walkers, runners and bikers.
While we couldn't actually see Palmer Lake because of the high cattails and other vegetation growing next to the path, I assure you—if you look on a satellite map—it's there!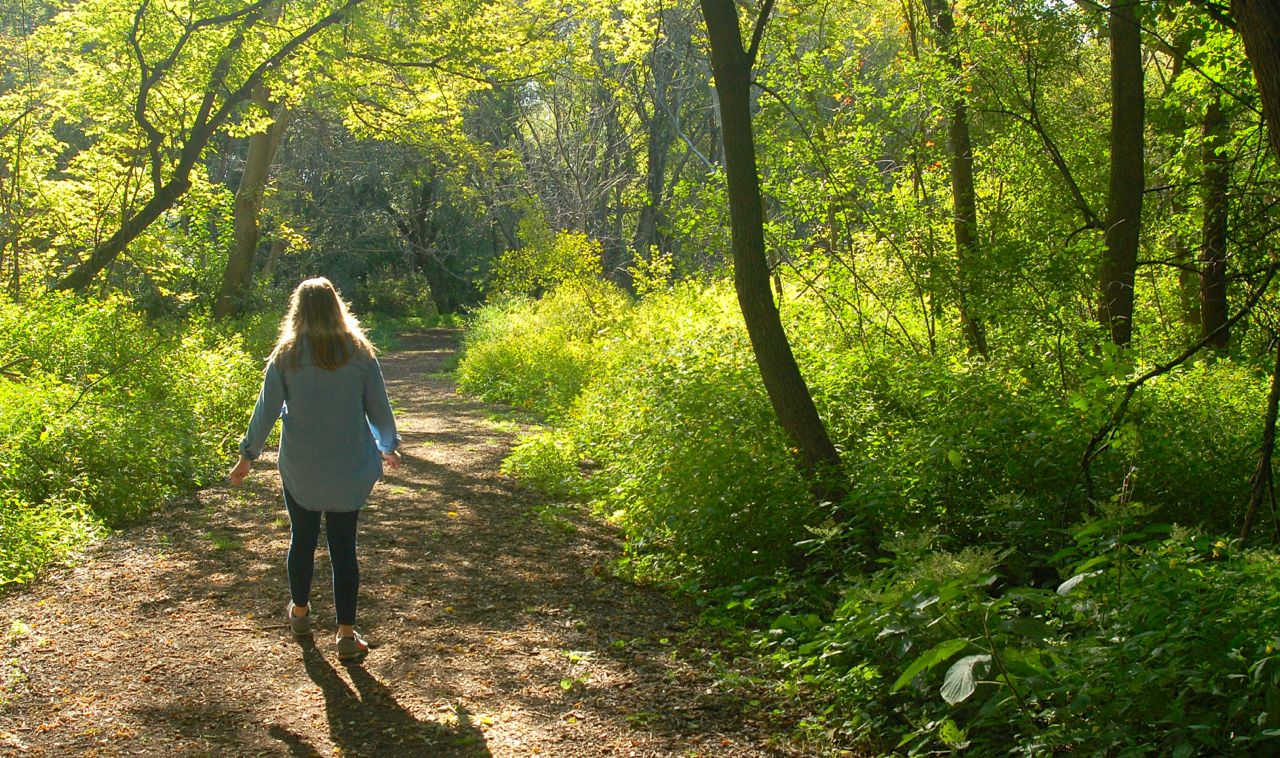 Lovely Trail, Friendly Folks
This trail is lovely. Mature trees, easy access from several neighborhoods and streets, friendly folks (almost all of them greeted us—not something I take for granted in the city!) and long enough for a decent workout.
In a couple places you can leave the pavement and take a wood-chipped spur trail. This adds nice variety and gives you an even more out-of-the-way feel.
Shingle Creek flows through the west section of the Lake. The trail crosses it a couple of times.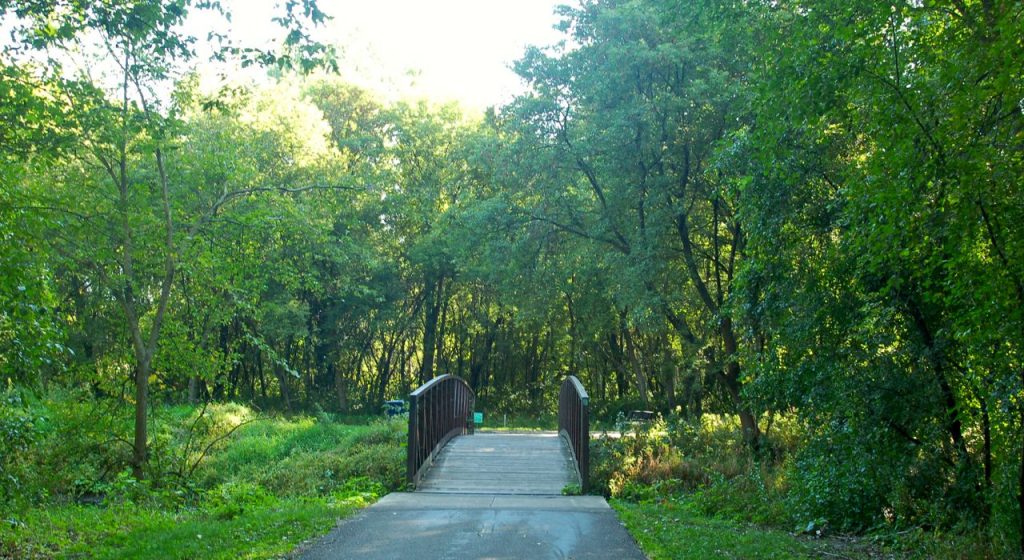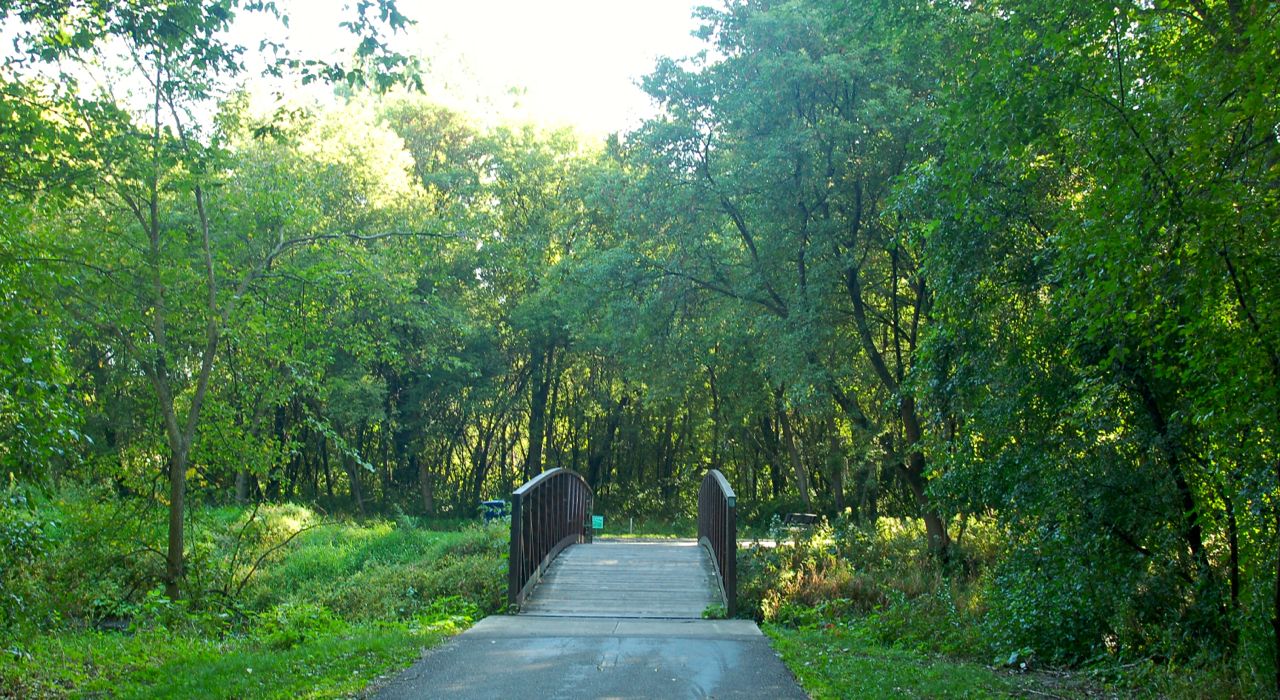 Popular with Birders
One fan of the Park maintains a blog loaded with great photos and an impressive list of birds photographed there. So if you're a birder, this is a good spot for you to bring your camera!
We weren't looking for birds, but spotted these ducks (below) liking something in all this pond scum. They were too busy eating to pay much attention to us.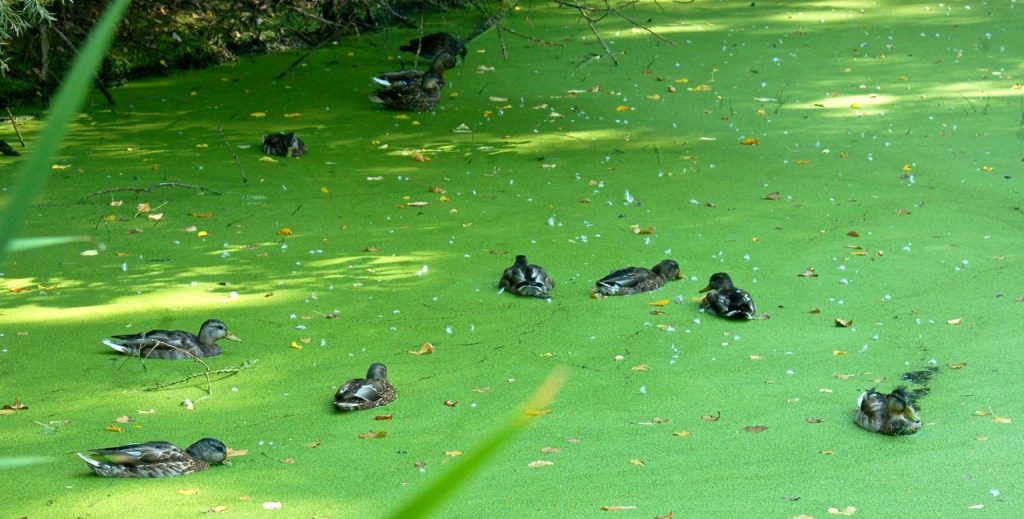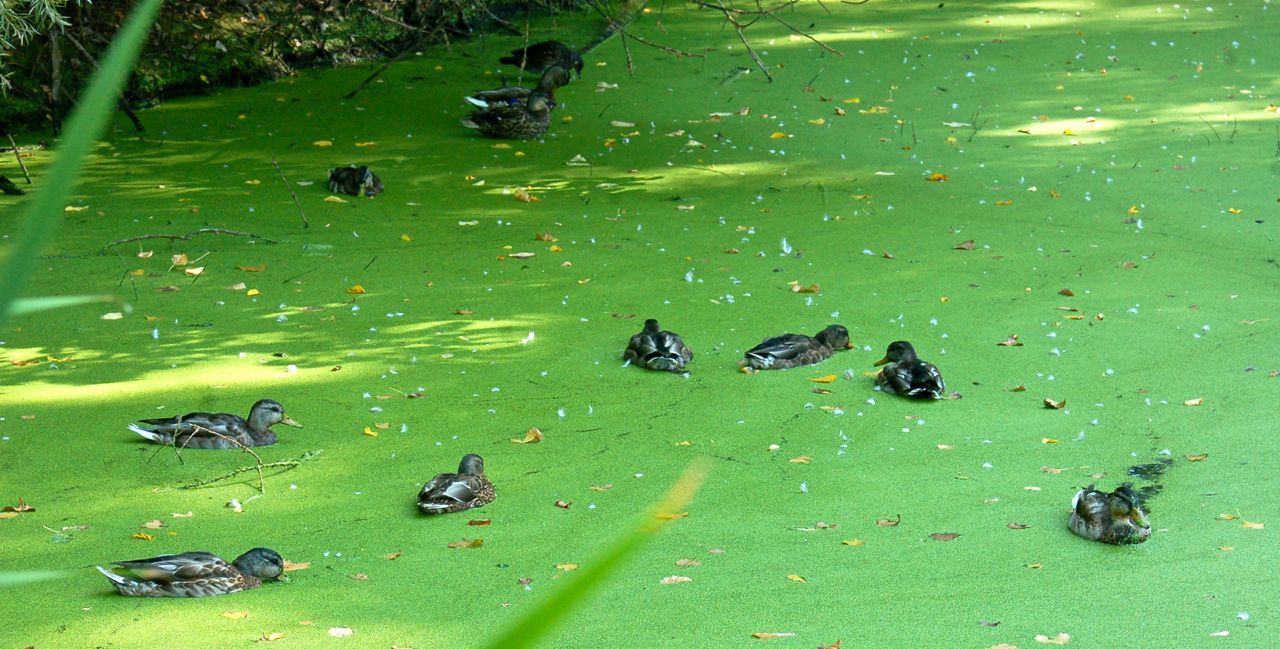 If you're new to the trail like we were, you'll notice there are several spur trails coming in from the neighborhoods and streets, which can make it confusing. A fellow walker gave us this good rule of thumb: Keep to your left and you'll be fine!
How to Get There
Palmer Lake Park is just northwest of the intersection of Hwy 100 and 694/94. There's no PDF map available, but a quick search for the park on your phone's maps app will bring it up.
You'll like these, too…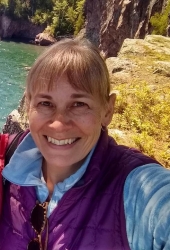 Latest posts by Sharon Brodin
(see all)