Apple Valley/Eagan, Dakota County • No fee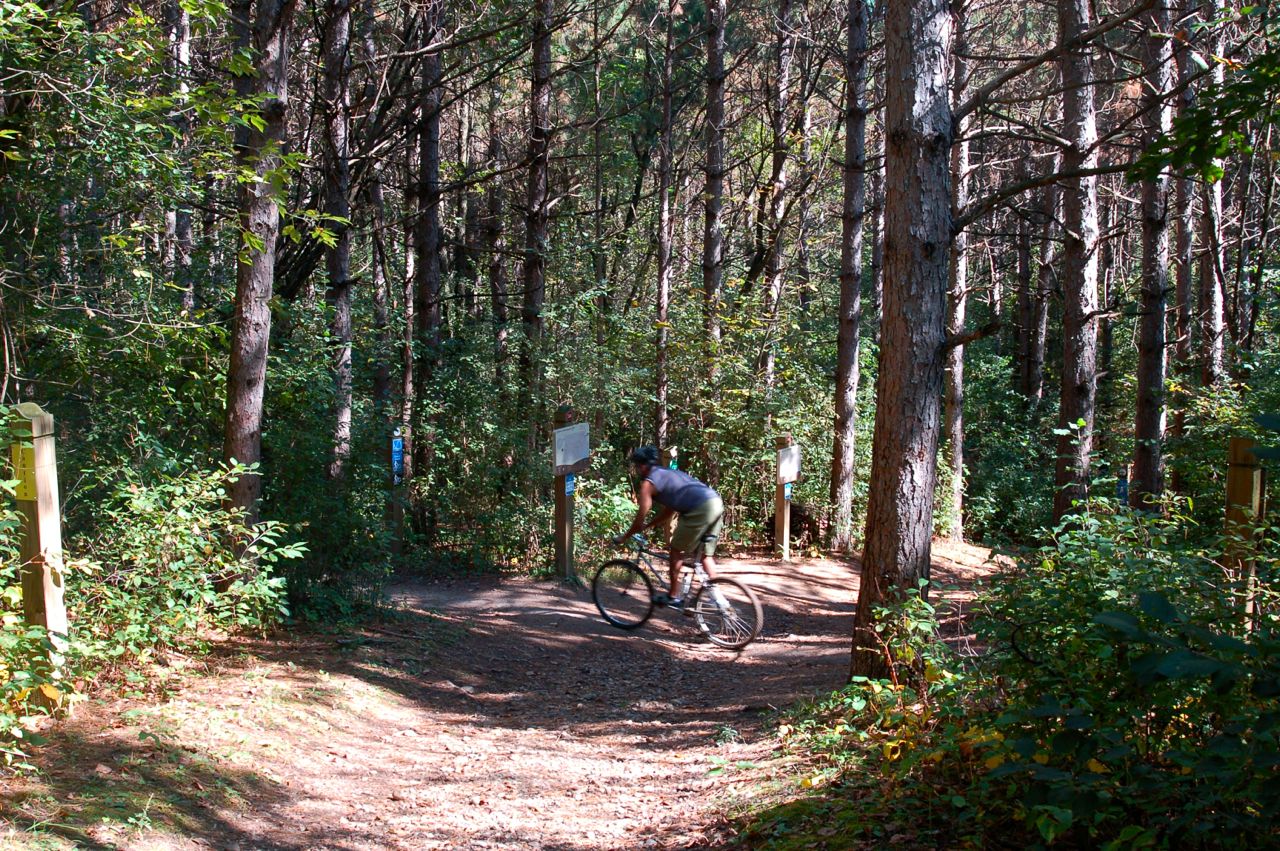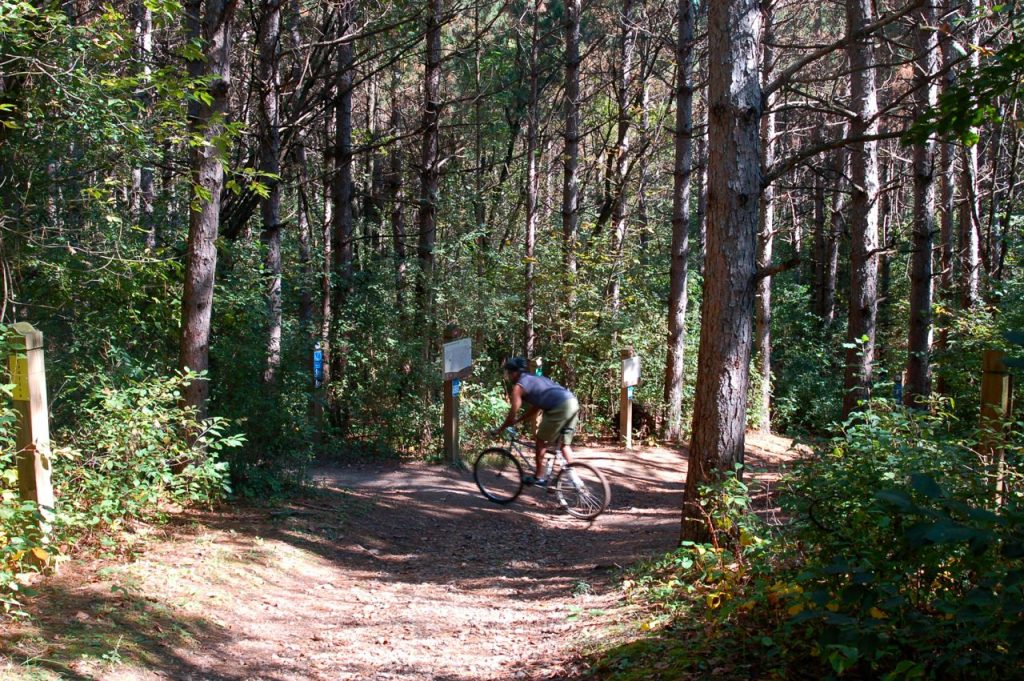 Lebanon Hills Regional Park hosts one of the Twin Cities' mountain bike (single-track) parks. Great hills, dense woods, plenty of obstacles, twists and turns—and it's open year around.
Other than a very short paved trail on the east side of the East Sector of the park, the singletrack park is what it offers to bikers.
What makes this Mountain Bike Park Great
Singletracks.com posts a member-driven list of Minnesota's best mountain bike trails. Three of the top 10 are in the Twin Cities metro. Lebanon Hills is rated in the #4 spot on the list. That should tell you something…like these are great trails! (Here's the whole list)
MORC (Minnesota Off-Road Cyclists) and Dakota County teamed up to develop this into a top-notch trail system.
As you can see from this color-coded map, there are trails here for every skill level. Whether you need easiest or want to try extremely difficult, there's a section for you. Here's a page of photos from the trail. Take a look. Looks fun, eh?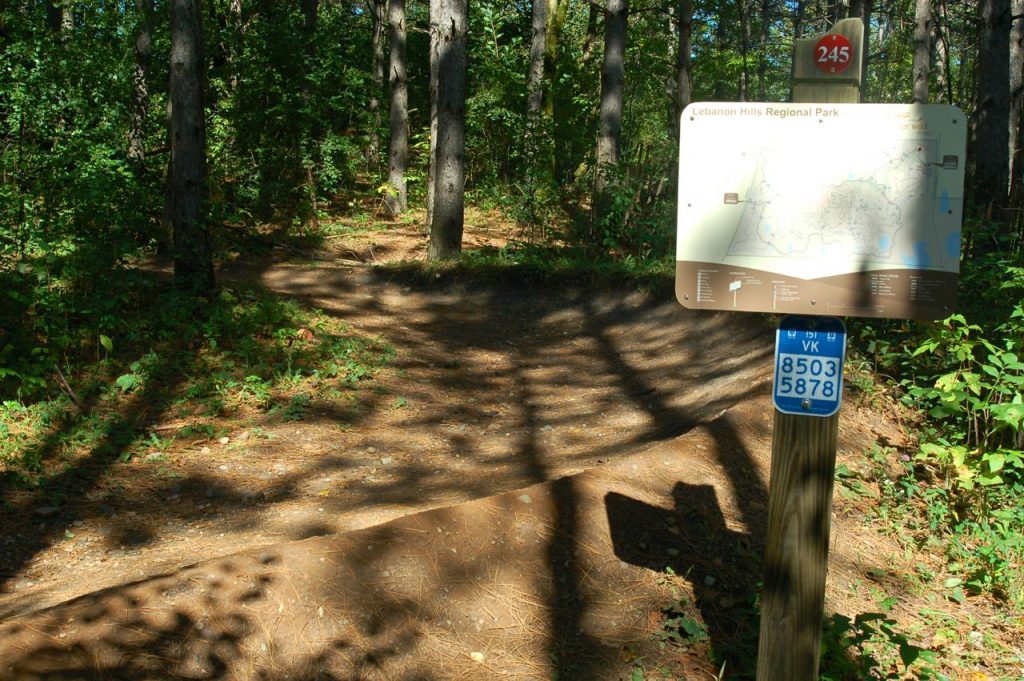 Watch Out for Foot Traffic!
You'll share the area with hikers in the summer, and with snowshoers and skate skiers in the winter. You don't share the trails, but you'll cross intersections now and again.
Hikers and snowshoers will be traveling far more slowly than you and will have plenty of time to stop to let you by. But skate skiers can cruise along at a good clip, so you'll want to be aware of who's around at the intersections.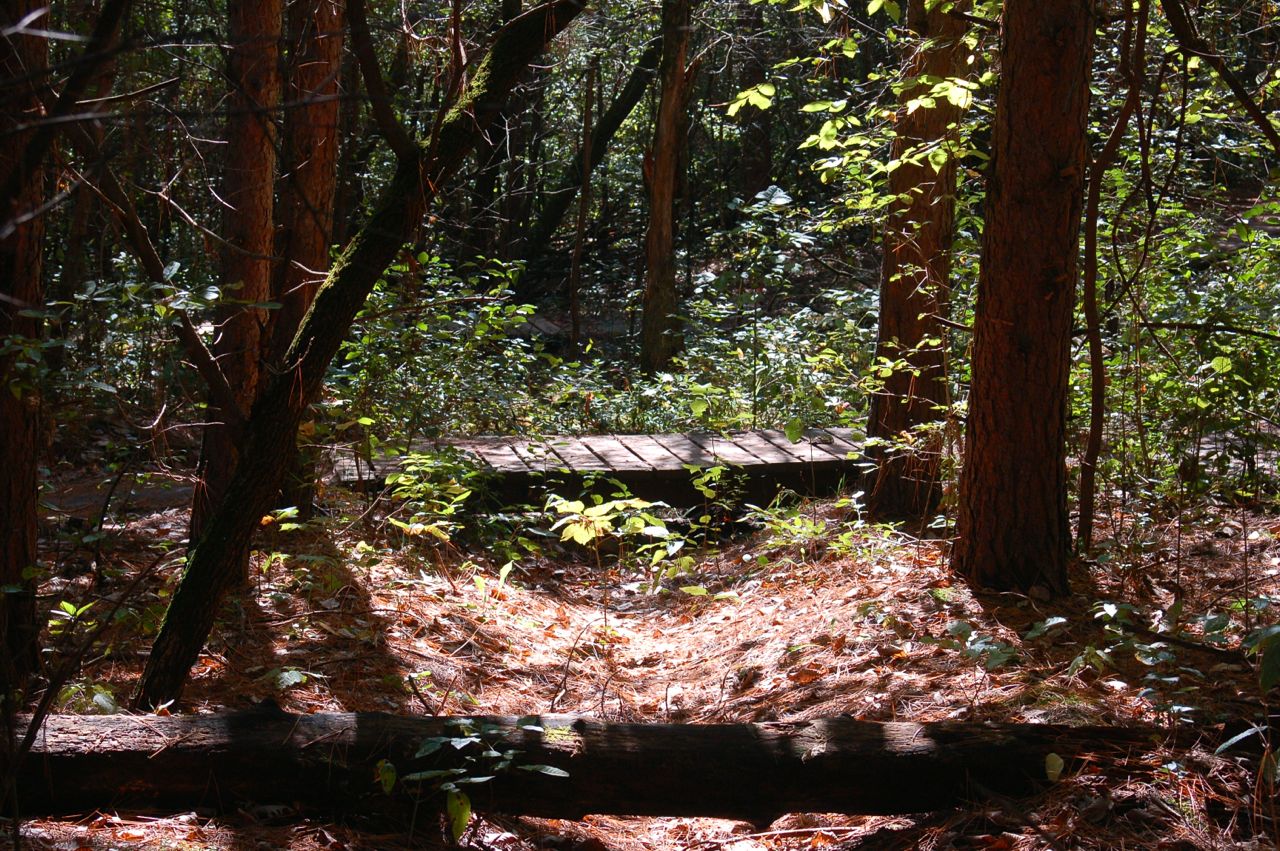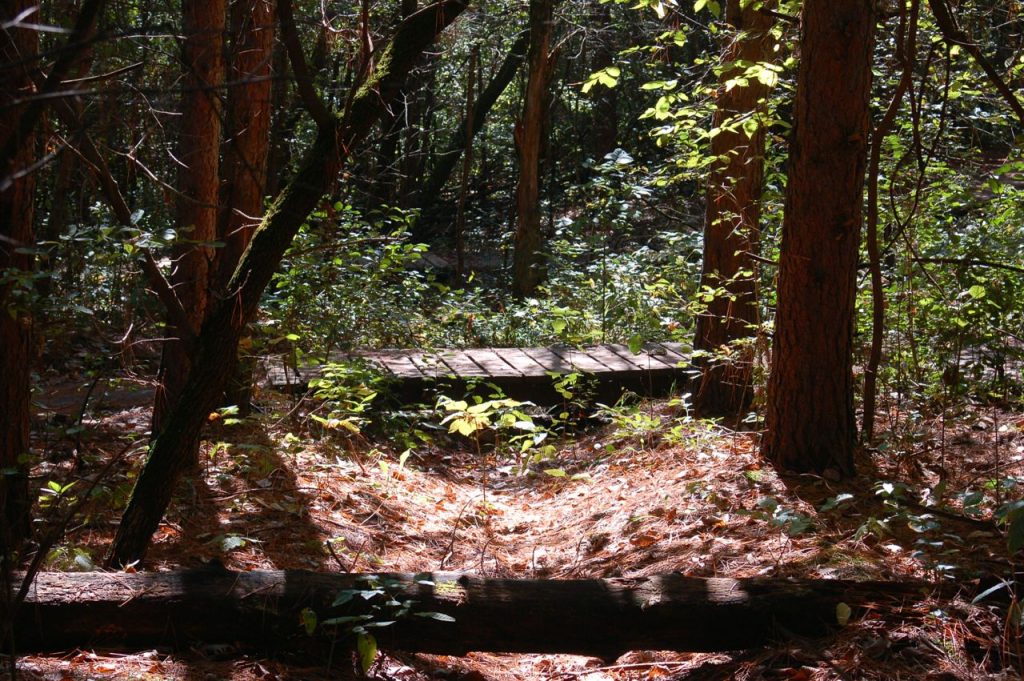 How to Get There
Lebanon Hills Regional Park is divided into a West Sector and East Sector. The mountain bike park is the western-most part of the West Sector (here's the map). It's directly north of the Minnesota Zoo.
The parking area and West Trailhead are off Johnny Cake Ridge Rd, just south of Cliff Road (on the east side of the bike park). There's a trailhead off the west side of the bike park, too—Galaxie Trailhead (off Galaxie Ave), but there's no parking area there.
Don't live close enough to Lebanon Hills to make it an easy jaunt? No worries! Grab a campsite across the street at the Lebanon Hills Campground and spend a few days. Bring your bikes…and your canoe or kayak and hiking boots right away. There's plenty to do here at this huge regional park.
Here's more for you…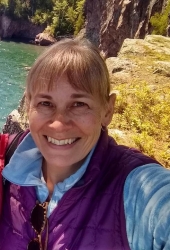 Latest posts by Sharon Brodin
(see all)