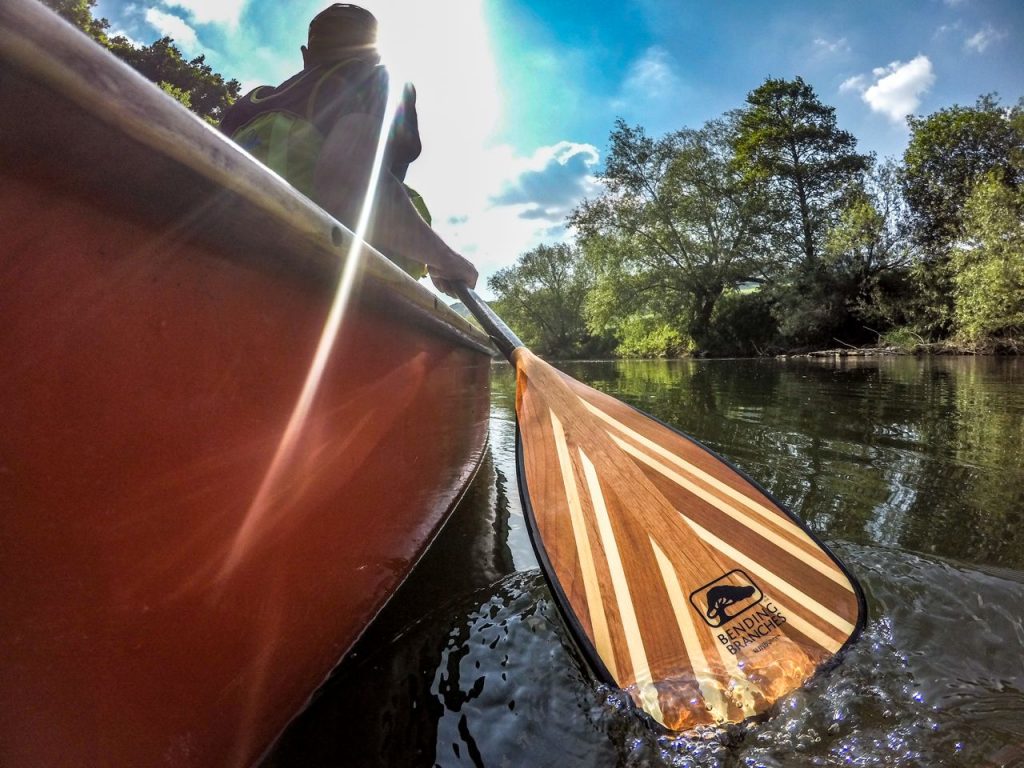 The folks at Bending Branches, just across the river in Osceola, have been designing and manufacturing world-class canoe paddles since 1982. They've since added kayak paddles, kayak fishing paddles and stand-up paddle board paddles to their repertoire, and have loyal customers all over the world.
I know this company well—I've been writing for their blog since 2016. After working with them and using their paddles, I can tell you I'm a fan!
What Bending Branches is Known For
I have a confession to make: Until I started writing for Branches, I had only used cheap aluminum canoe and kayak paddles even though I've been paddling my entire adult life.
Now I know better! Super comfortable on your hands, light weight, beautiful, efficient, easy on your body, durable—all reasons to invest in a well-designed, well-made paddle that's a joy to use.
Here's what this company is most known for:
Gorgeous, High-Performing Canoe Paddles
Branches' paddles are handmade one-by-one in their Osceola factory. Their wood canoe paddles are made from two, sometimes three different woods. Their highest-end performance paddles use carbon for even more lightness.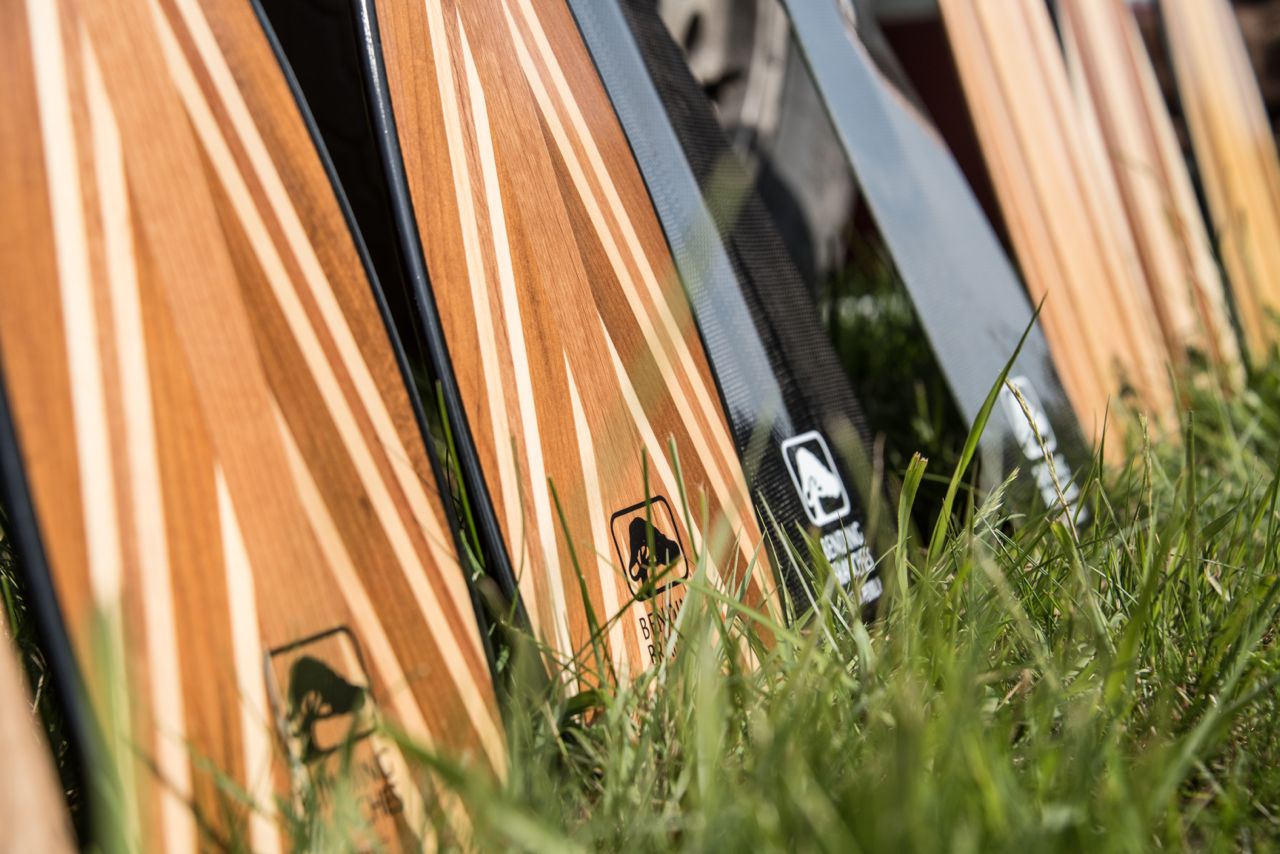 Prices range from $94.95 for their entry-level paddle to $264.95 for their Black Pearl II all-carbon model (2022 prices).
Are they tough? I just wrote a blog post for them a couple months ago about a customer of theirs (a man from the Twin Cities, in fact) who had used the same paddle for more than 30 years. His isn't an unusual story, so, yes, they're tough!
Award-Winning Kayak Fishing Paddles
Since getting into the kayak fishing market, Bending Branches has come to dominate it. Their Angler Pro paddle has won "Kayak Fishing Paddle of the Year" every year since it premiered in 2013.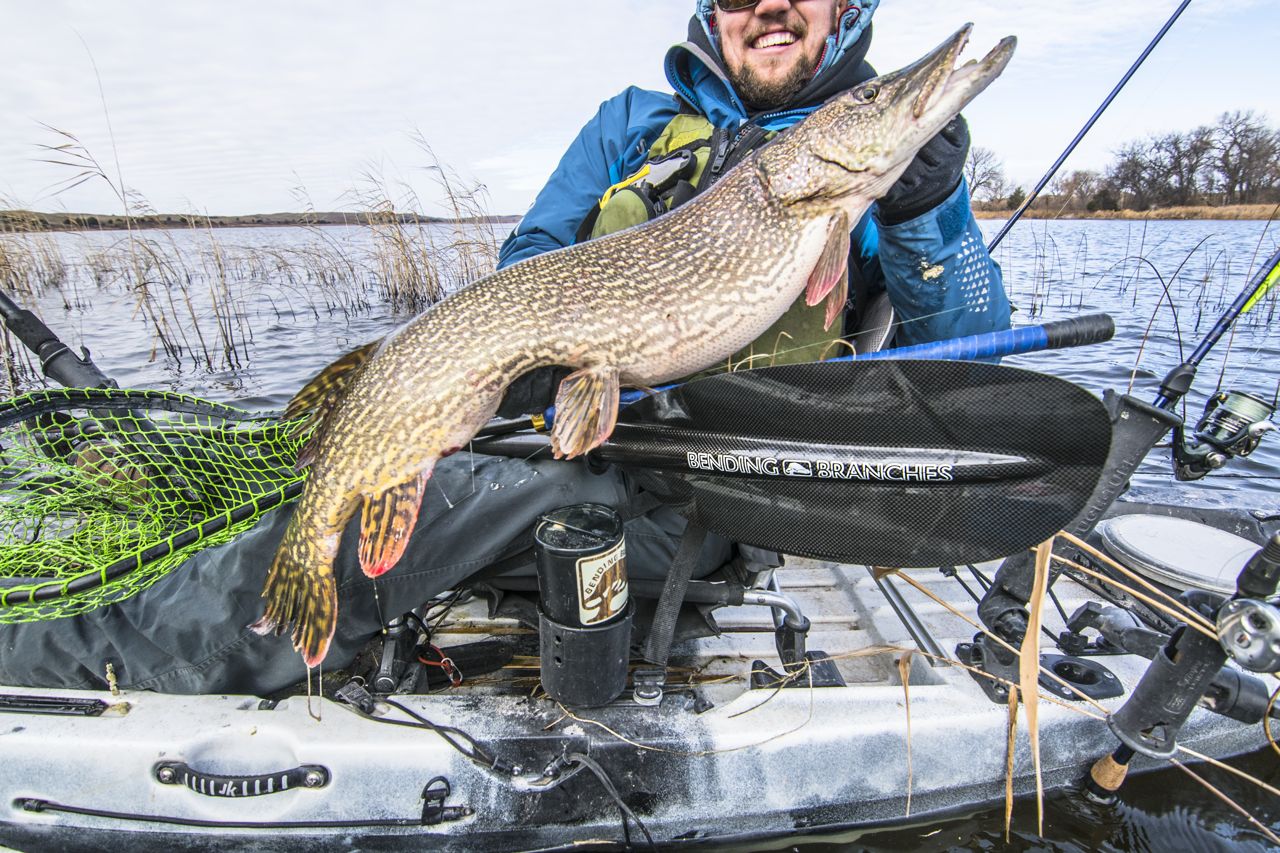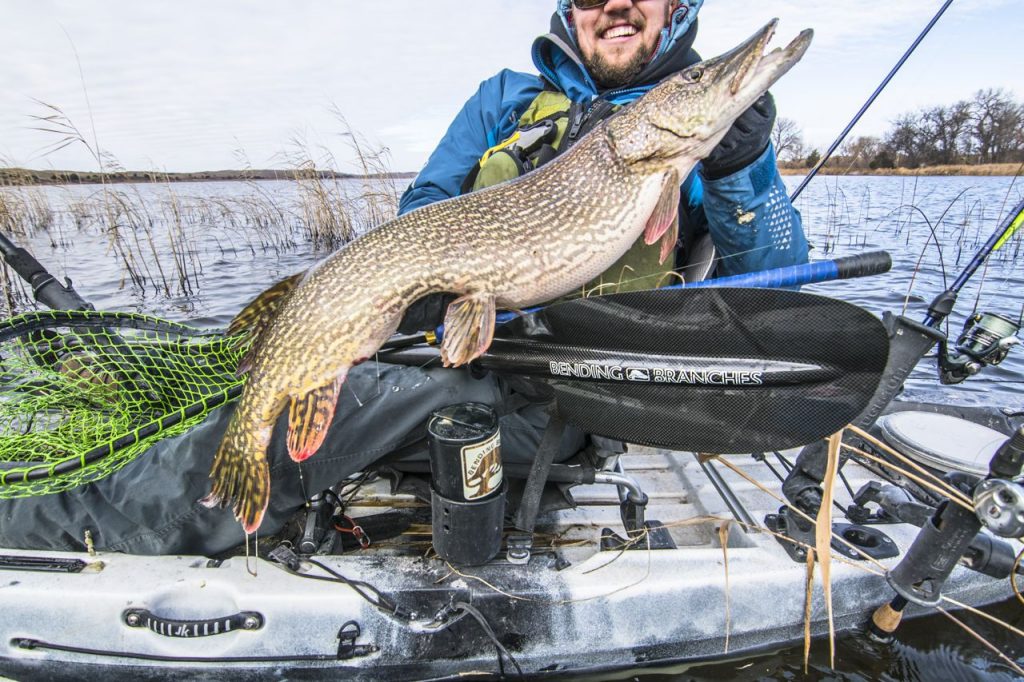 No matter what your experience level or budget, Branches has a kayak fishing paddle for you, ranging in price from $84.95 to $449.95 (2022 prices).
They also have a handful of recreational kayak paddles, and a couple models of beautiful wood-and-carbon stand-up paddles.
Non-Stop Customer Service
This is a constant theme for the folks at Bending Branches: they stand behind their products and they bend over backwards for their customers. Take a look at the reviews and comments on their Facebook page and you'll see what I mean.
Branches also hosts an active blog with loads of content: If you want to know something about canoeing or kayak fishing, or even paddling in general, you're likely to find it on their blog.
Employees and many of their ProStaff team contribute as well, making it a well-rounded resource for paddlers of all skill levels and interests.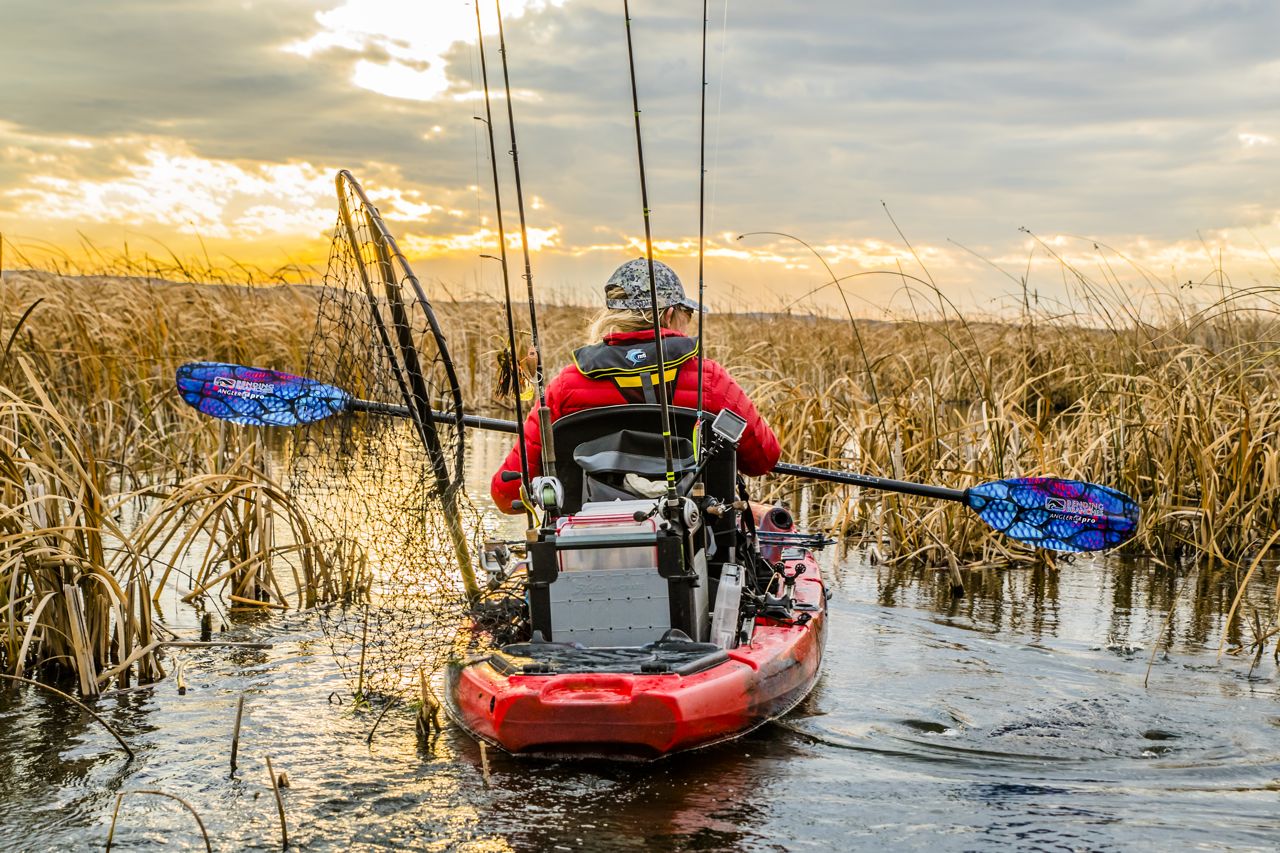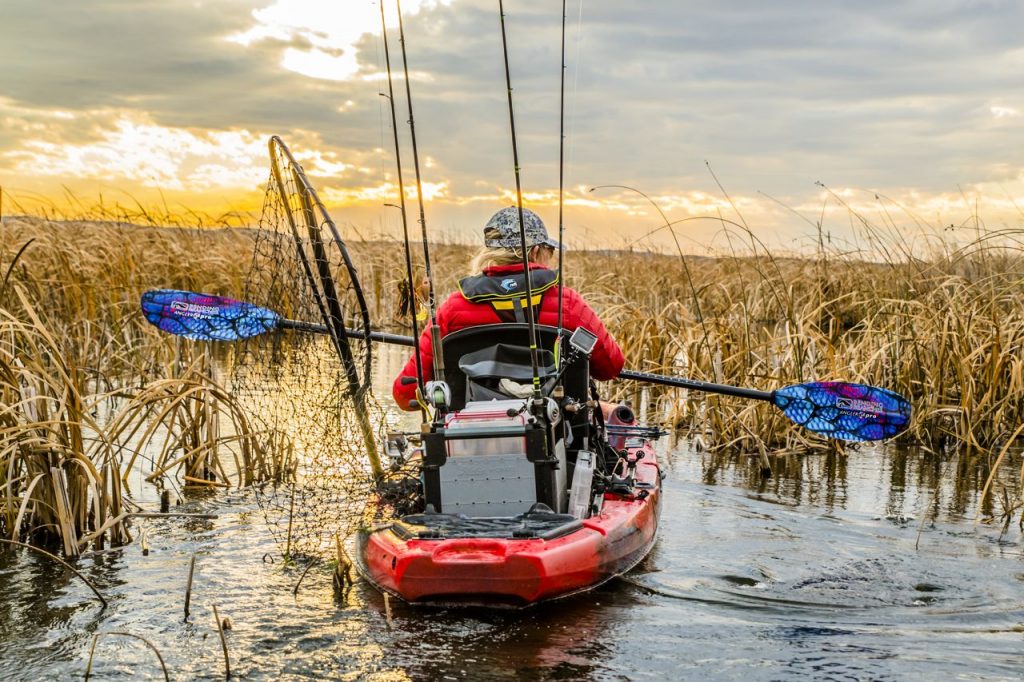 Active Involvement in the Paddling Community
Here are some examples of how Branches is involved in the paddling community:
Almost all the employees at Bending Branches paddle themselves.
Support of more than a dozen environmental and non-profit groups around the US including Heroes on the the Water, St. Croix River Association and Save the Boundary Waters.
Exposure for their ProStaff team, Ambassadors, retail partners, paddling-specific non-profits and customer stories on the blog.
They actively listen to their customers, ProStaff and Ambassador teams when they design new paddles or upgrade current models.
How to Buy a Bending Branches Paddle
Branches' paddles are available locally in the Twin Cities at REI, Midwest Mountaineering, Joe's Sporting Goods, Hoigaards, and other high-end outdoor sporting goods stores. They're also available online through retailers around the US and Canada.
For the best selection, order directly from their website: bendingbranches.com.
Connect with Bending Branches on Facebook, YouTube and Instagram.
(All photos courtesy of Bending Branches except the one below)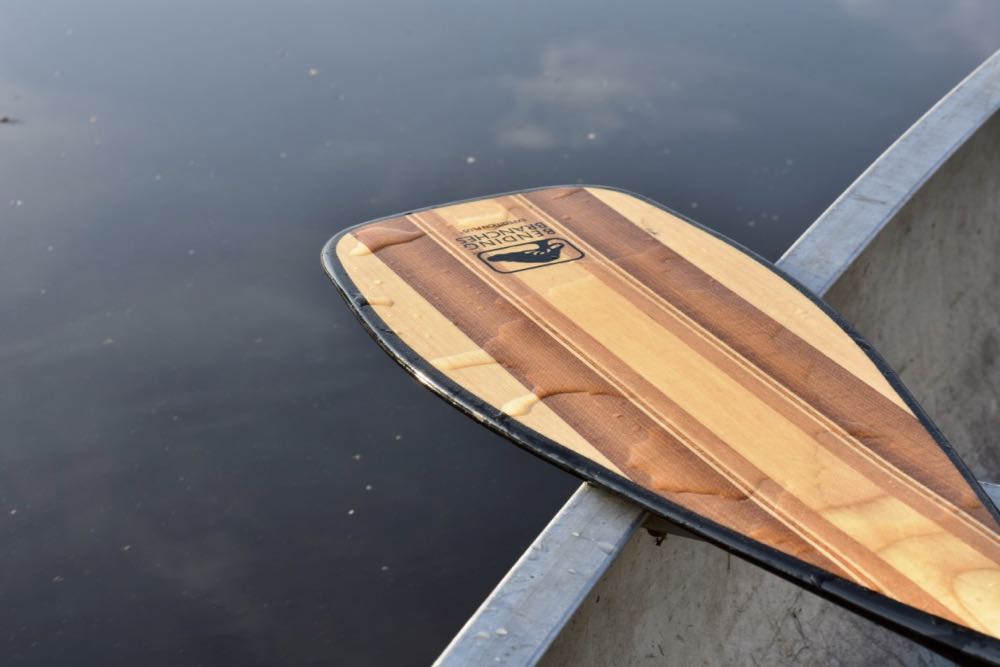 You'll like these too: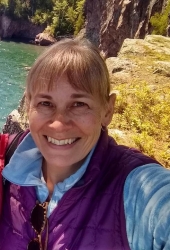 Latest posts by Sharon Brodin
(see all)