Where's the best place to meet friends? Here are 10 reasons why you should meet at a local park or trail instead of the local coffee shop.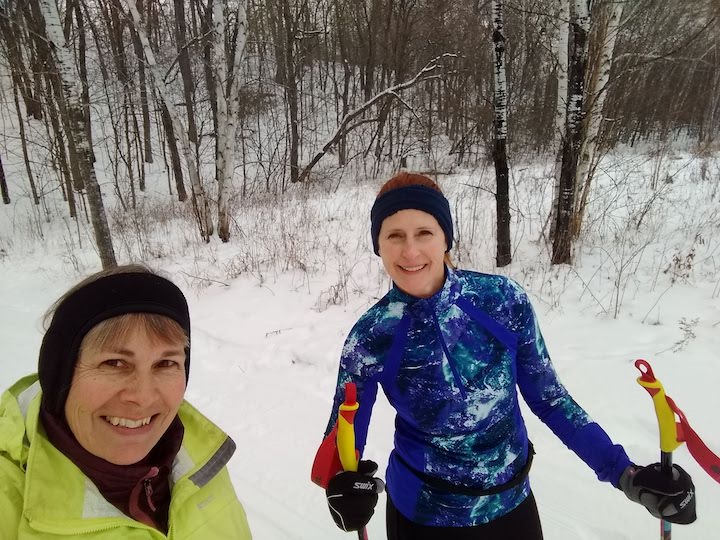 If you're reading this on Twin Cities Outdoors, chances are you already love being outside. Meeting friends outside is just another excuse to get out there, right?
When you and your spouse, family member or friend are trying to decide where to meet to chat, here are 10 reasons why it should be outside:
1. Meeting at the Park is Free
OK, so maybe you'll have to buy a vehicle sticker for your car. In some of our regional parks (Anoka and Washington Counties) and all our state parks, you'll need one. But, what $6 or $7? Or buy an annual pass right away and it's good for the whole year. That's a great deal and a great way to support our local parks.
If you live in Hennepin, Carver, Scott or Dakota Counties no vehicle permit is necessary. State Trails? Free. Lots of our lakes and rivers have free public access for canoes and kayaks.
2. Your Conversation is More Private
Have you ever been in a crowded coffee shop and realized you're spilling confidential information to your friend—or getting emotional—2 feet away from the folks next to you? Awkward!
When you're at a park or on a trail together you have a lot more privacy if you need it.
I've even been in situations when I knew the conversation might be a little tough. So it was better to walk next to my friend and talk about it, rather than sit across a table with constant direct eye contact.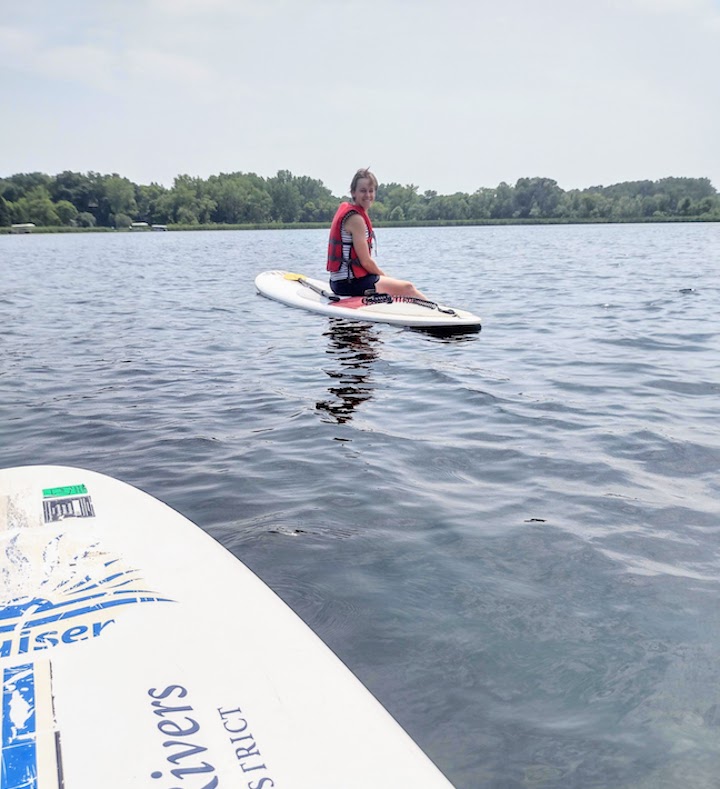 3. All Those Endorphins are Boosting Your Health
The endorphins we get when we exercise and when we're in nature are boosting our health while we walk, or bike, or paddle, or ski. That's an added bonus to the relational time we get with our friend!
While many activities get those endorphins moving, exercise is the best. They help us release stress and give us an overall sense of well-being. Another great reason why the best place to meet friends is at a park instead of a coffee shop 🙂
4. Sitting for Two Hours is Terrible for Us
The health risks of long periods of sitting are well-documented. Instead of sitting for two hours with your friend for that chat, why not meet at a local park or trail where you can be moving your body for those two hours instead?
You don't need to speed walk or win any races. Moderate exercise is super healthy, giving us all the health benefits of high-intensity exercise without the risk of injury.
5. Avoid those High-Calorie Specialty Drinks
Speaking of healthy, many of the specialty coffee drinks we enjoy are full of calories, and have as much sugar as soda! Yikes.
Another great reason to skip the coffee shop and meet your friend at the local park instead—You'll use calories instead of ingest them!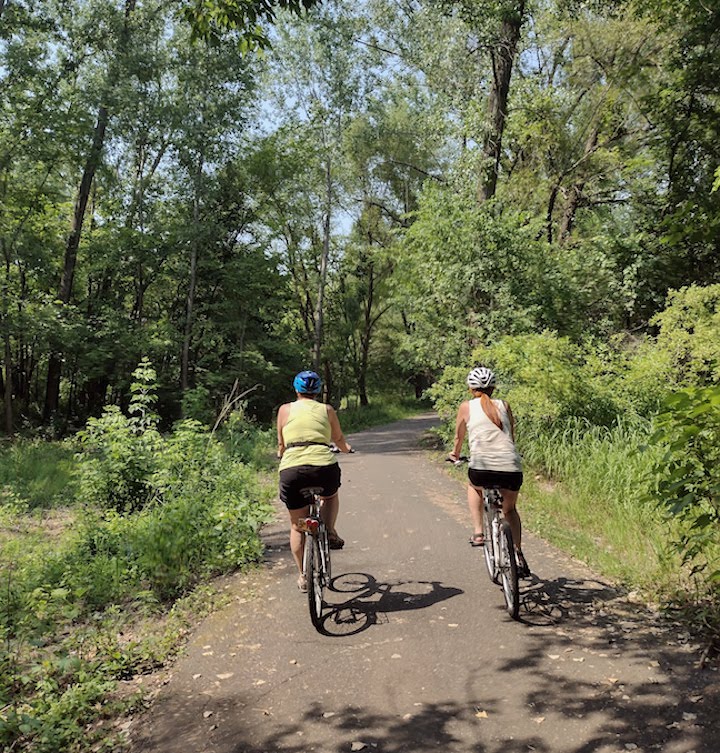 6. Fresh Air Instead of Stale Indoor Air
It just makes sense that breathing in the fresh air of natural outdoor spaces like local parks and trails is healthier than breathing indoor air.
Not only are you getting the aromas and sounds of nature, you're not getting the possible stray virus germs from the unsuspecting people in the table next to you.
7. It Boosts Your Immune System
We all know exercise is fantastic for our immune system. An hour's walk, bike ride, kayak paddle or snowshoe trek with your friend boosts your immune system at the same time.
Does your local coffee shop do that?
8. The Satisfaction of Accomplishment
The phrase "to kill two birds with one stone" comes to mind. When you meet your friend at a local park or trail instead of the coffee shop, you get your daily exercise in at the same time. You accomplish two things with the same effort. Yay!
9. Opportunity to Learn New Skills
Maybe the friend you want to meet up with knows how to cross country ski and you don't. Ask your friend to take you! That gives you an excuse to get out to that park, it gives you time with your friend, and you learn a new skill. I call that a great use of your time!
Meet at a park that rents kayaks or paddle boards…or snowshoes and skis in the winter. These are all activities suitable for beginners that add another fun element to meeting up with friends.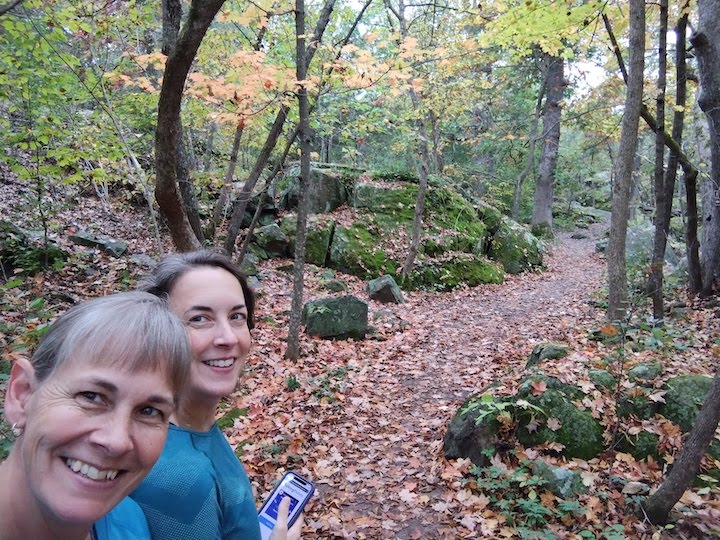 10. You Get to Know Your Local Parks
Intentionally meet your friend at a new-to-you park or trail instead of your usual coffee shop, and you've just expanded your horizons. If you meet someone once a month, decide you'll meet at a different park or trail each month.
At the end of a year you'll have visited and gotten to know a dozen new places in our local area. Maybe you'll discover a bunch of new favorites.
Or if it's just easier to meet at the same local park each time, switch up the trailhead or go the opposite direction. Anything to add variety.
There you have it! 10 reasons to meet your people outside instead of the local coffee shop.
I have nothing against coffee shops, and meet friends there, too. But most of time it's the Big Outdoors that gets my vote.
You'll like these, too…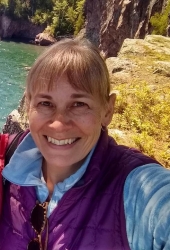 Latest posts by Sharon Brodin
(see all)