These Twin Cities local independent outdoor companies have products and services for all the outdoor lovers on your gift list.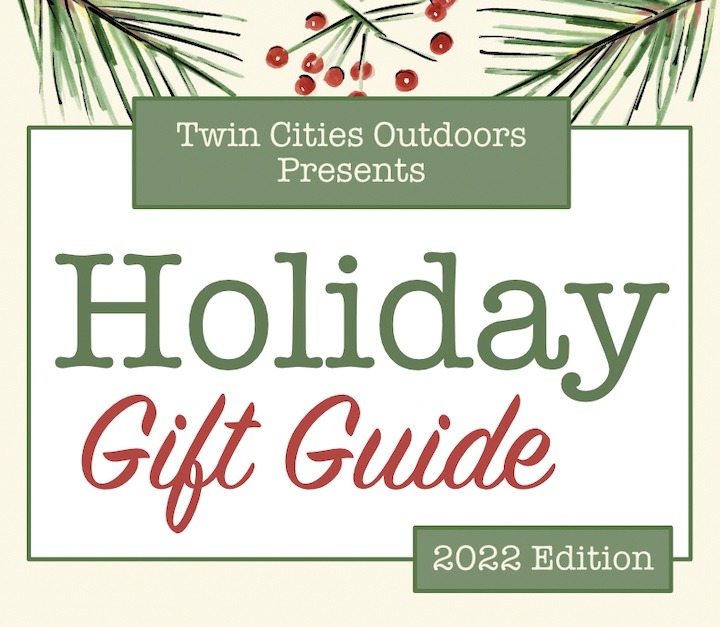 Our main mission at Twin Cities outdoors is to get more people outside more often, especially in our local parks and campgrounds, and on our local trails and waterways.
Our 2022 Holiday Gift Guide features outdoor businesses that are locally owned and operated. This makes it easy for you to both buy Made in America and Shop Local.
Some sell products you'll use in the outdoors. Some offer guided tours or skills classes. Some rent outdoor gear. All are within an hour's drive of the Twin Cities metro area.
Some only do business locally, some all over the world. Some are a team of one and some have 50+ on their team. They all work hard to bring their customers the best products or services they can provide.

We hope you find something for every outdoor lover on your gift list!
Gear & Apparel
Aqua Bound: Kayak and SUP Paddles
Aqua Bound, based just across the river in Osceola, Wisconsin, designs and makes kayak and stand-up paddleboard (SUP) paddles.
Their products are perfect for any paddler on your list, from beginner to expert. There are fiberglass, hybrid and carbon options in many colors and lengths, in straight or bent shaft, 2-piece or 4-piece.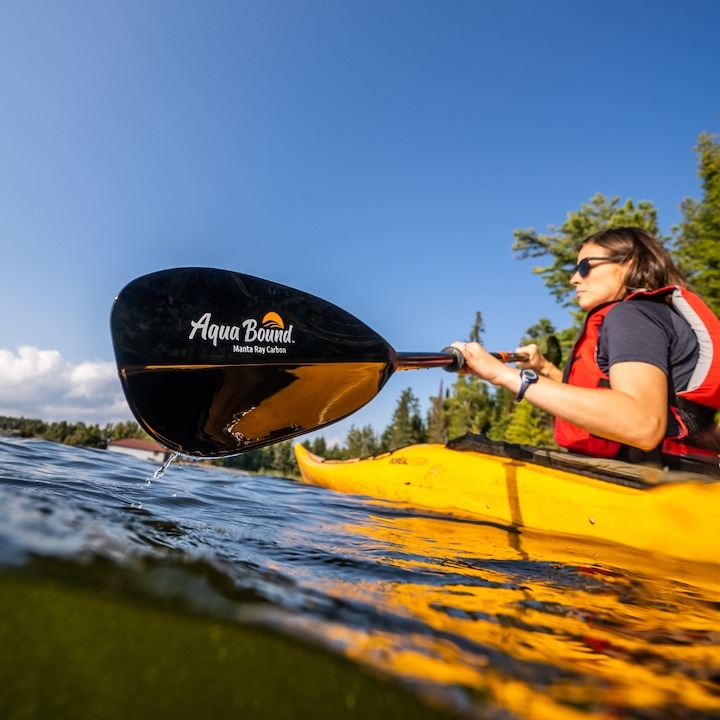 Aqua Bound's best-selling kayak paddles are its Ray Series line: Sting Ray and Manta Ray, both priced $174.95-$244.95, depending on the materials used. Its best-selling SUP paddle is the Freedom 85, at $169.95.
For the best selection, order directly from Aqua Bound's website. You can also find their paddles locally at REI, Hoigaard's, Midwest Mountaineering, Joe's Sporting Goods and LL Bean.
Bending Branches: Wood Canoe and Kayak Paddles
The largest canoe paddle manufacturer in the world, Bending Branches' headquarters is next door in Osceola, Wisconsin. They've been handcrafting wood canoe paddles since 1982.
Whether all wood, all-carbon or a combination of the two, the canoeists in your life will love their new paddle. It won't matter if they're a newbie or an expert, you'll find a paddle that's right for them.
Bending Branches canoe paddles range in price from $79.95 to their full-carbon Black Pearl at $279.95. They also make wood kayak paddles and are the market leader in kayak fishing paddles.
As with their sister site, Aqua Bound, you'll find the best selection of paddles directly from Bending Branches' website. Or find their paddles locally at REI, Hoigaard's, Midwest Mountaineering, Joe's Sporting Goods and LL Bean.
Fresh Air FLØRT: Color-Coded Beanies, Pins and Stickers
Need a break from online dating? Have outdoorsy friends or family who are looking to meet new people but need a little nudge? Look no further than Fresh Air FLØRT for a fun holiday gift idea—for yourself and others!
Their color-coded beanies, pins and stickers make it easy to start conversations and make connections outdoors, whether you're seeking romance, new friendships or an adventure partner.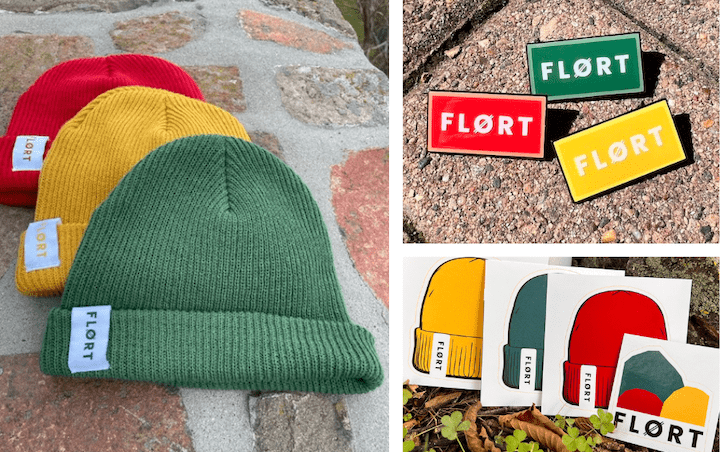 Red = Bold and Adventurous. Gold = Quiet and Curious. Green = Playful and Flirty.
A brand new business in 2022, Fresh Air FLØRT is woman-owned and operated. This Minneapolis company invests a portion of their profits in organizations that protect our parks and connect people with nature.
Old Scout Outdoor Products: Bungees and Campfire Reflector Oven
Old Scout Outdoor Products has two signature products for the outdoor enthusiast. Based in Minneapolis, these products are sold throughout the US and Canada.
The Bungee Dealee Bob is a shock-corded gear fastening system to quickly and securely attach paddles, fishing rods and other loose items into canoes. Campers, hikers and bikers have found many uses for them, too! Retail prices start at $20 for a set of 8.
Old Scout's Campfire Reflector Oven pairs a traditional style with an innovative tab-and-slot design that slips together quickly and securely. Its aluminum construction is lightweight, rust-free and maintenance-free. At $70.00, this is an oven you can pass down to your grandkids.
Shore Boards: Hand-crafted wood SUP boards
The team at Shore Boards, based in Anoka, has been hand crafting wood stand-up paddleboards since 2013. They not only look stunning, they deliver exceptional performance on the water.
Shore Boards makes three signature SUP board designs: Vintage, Explorer and North. Each design is available in 10'6″ or 11'6″ lengths, and each retails for $2,795. You can bring your own design, too, for about another $500.
Shore Boards also makes wood longboards and wakesurf boards, also hand crafted from sustainable fine woods.
Storm Creek: Men's and Women's Apparel
If you see this in time, you can take advantage of Storm Creek's 10th Annual Warehouse Sale at their company headquarters in Eagan. Don't miss exclusive deals on men's and women's eco-friendly clothing and accessories.
The Warehouse Sale starts November 3 with VIP night. Then it runs November 4-5 and 11-12, 2022. If you can't make the sale in person, you can shop the sale online from November 4-12, 2022.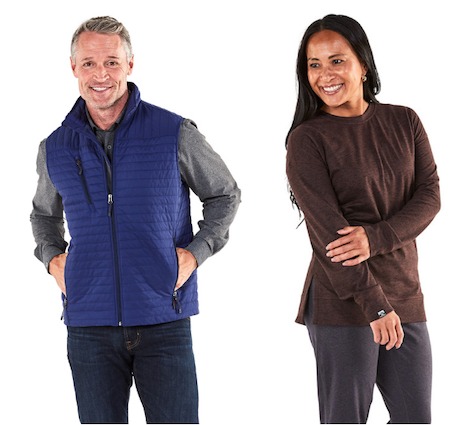 If you miss the Warehouse Sale, you can still find plenty of gift options on the Storm Creek website.
Tours, Rentals and Skills Classes
Over the Hill Outdoors
Every season has something fun to do outdoors in Minnesota! As the sole owner and operator of Over the Hill Outdoors, Natalie provides private and small group outdoor recreation instruction for adults in archery, kayaking and cross country skiing.
Natalie's main demographic is students 45+ with many in their 60s, 70s and even 80s. As a certified professional, her goal is to provide you with the essential skills and confidence to get out and safely enjoy the outdoors, with lots of fun along the way.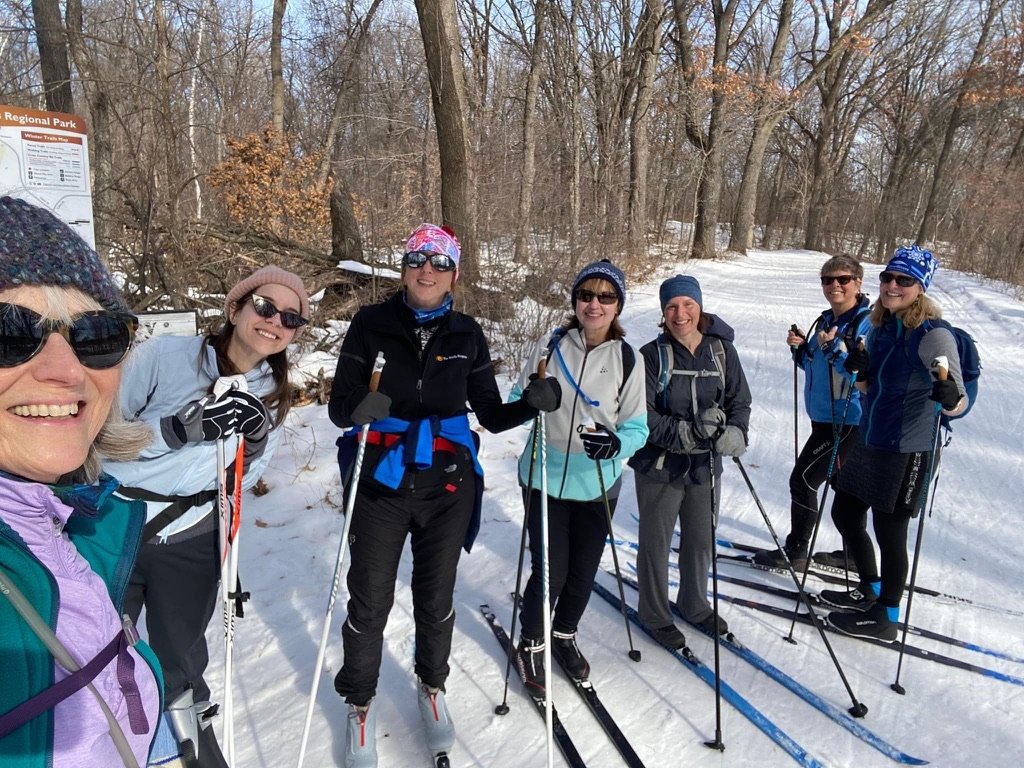 Gift Certificates are available for a 90-minute private lesson for one ($75) or two ($120). Natalie works with her students to pick a location and time that works best for them.
Paddle Bridge
Paddle Bridge has provided inclusive kayak tours in the Twin Cities on the Mississippi River since 2018. No matter what brings you on the water, they offer a comfortable and memorable paddling experience.
Their guides each have their own style and story to tell. All share in pulling back the veil of time and point out various histories written, washed away and sometimes still visible on the banks of the Mississippi.
Gift Cards are available for both tours and lessons with the Paddle Bridge team. Twin Cities Outdoors readers can use discount code TCO2022 for 15% off a 2023 tour that's booked before January 31, 2023!
Shore Boards
We've mentioned Shore Boards already, but we list them again in this section because they offer a very unique workshop for the DIYer: Craft your own wood paddleboard.
The 7-day workshop focuses on building a custom wood paddleboard that's sustainable, timeless in design and built by YOU! It's suitable for all experience levels, from beginner to skilled craftsman.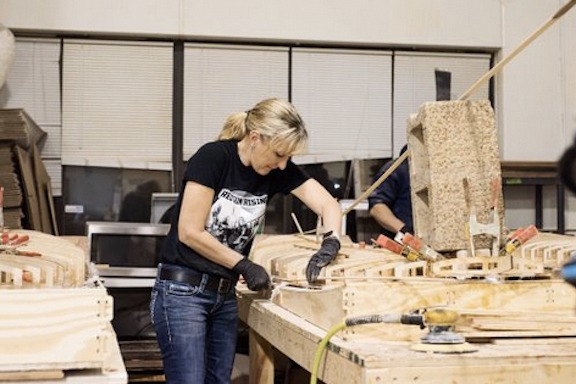 The 3-hour classes take place at their production facility in Anoka. No more than three students are in each class so you're assured of plenty of 1-on-1 guidance by their experienced team. Workshop registration is $2,195.
Twin Cities Kayaking
Twin Cities Kayaking specializes in getting people out on self-guided kayak trips. Their most popular trip is the Mississippi River's National River and Recreation Area from River Park to Boom Island, 8+ miles and 2.5-3 hours. All skill levels are welcome.
Other popular tour destinations served by Twin Cities Kayaking are the Kinnickinnic River in nearby Wisconsin and the Rum River in northern Anoka County. The lower Mississippi River is also an option.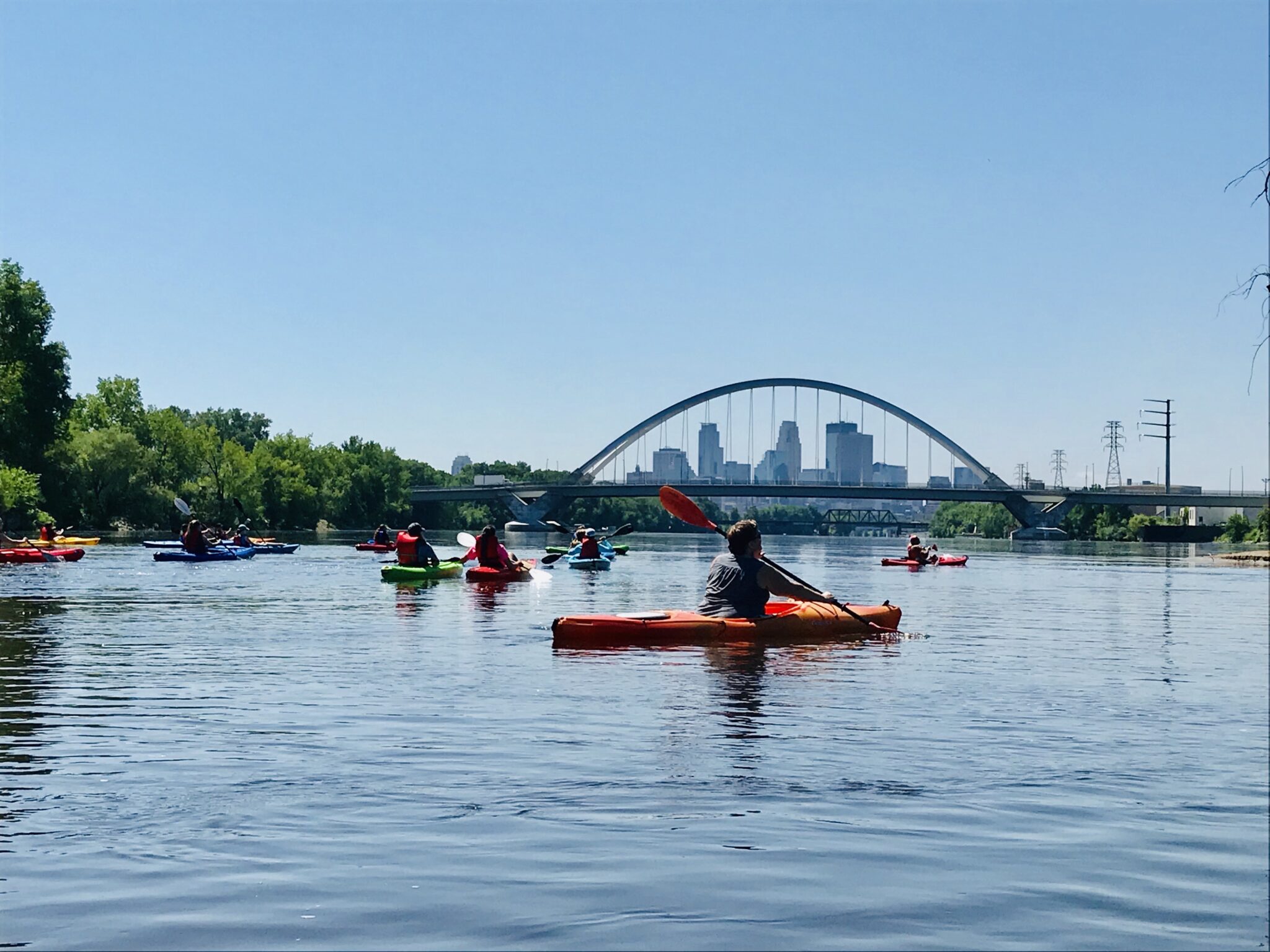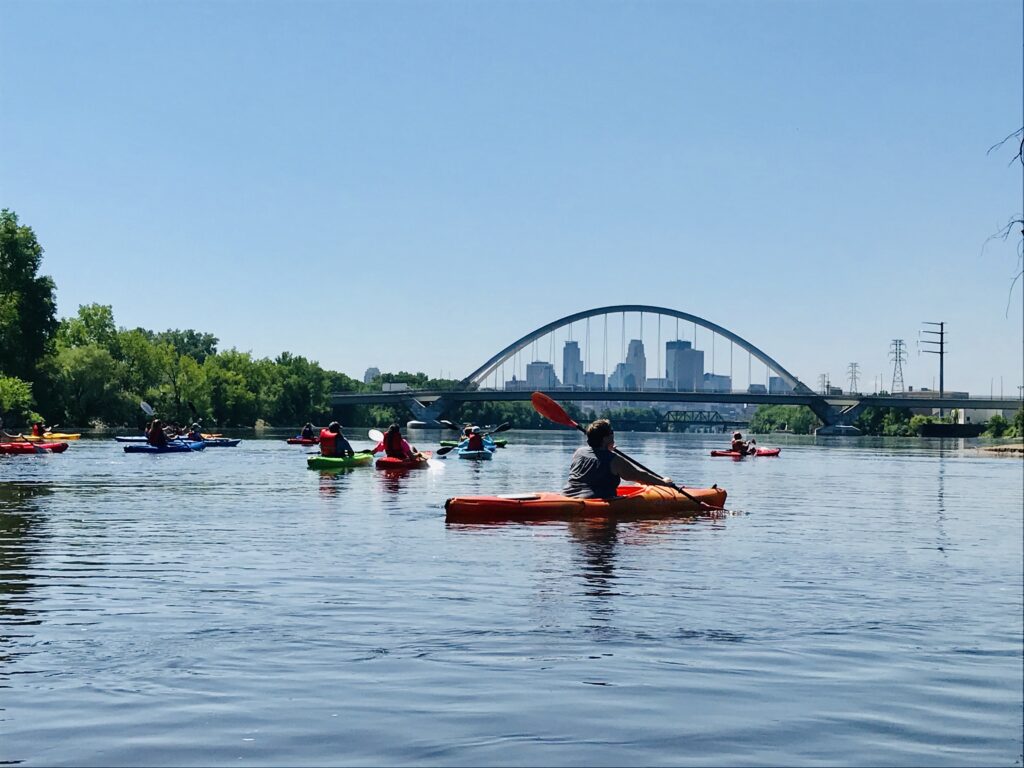 Until December 31, 2022 you can purchase Gift Certificates for 2023 at the 2022 discounted rate of $49 per person (includes wiping down your own kayak, towels provided). Email: booking@twincitieskayaking.com to buy.
Print and Digital Books
Twin Cities Outdoors Guide series are ideal for all your local outdoor-loving family and friends. These digital ebooks are just $12 each. They make it easy for hikers, bikers, cross country skiers, snowshoers and paddlers to find their way to tons of new-to-you trails, parks and waterways throughout the metro area.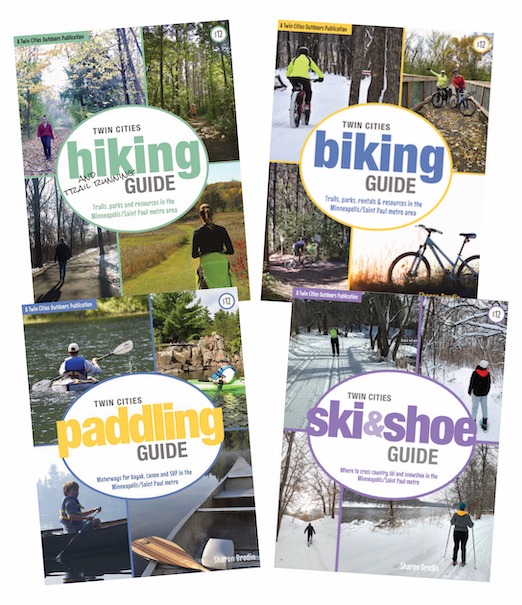 Go to our Shop for all the details and to buy.
Our newest series is the Twin Cities Logbook series, in paperback. With one for hikers, one for bikers and one for paddlers, each is the ideal partner for its corresponding digital Guide (above).
For people who love to journal their way through life, each Logbook has room to record details for up to 50 local hikes, bike rides or paddle trips. They all include a list of suggested local destinations.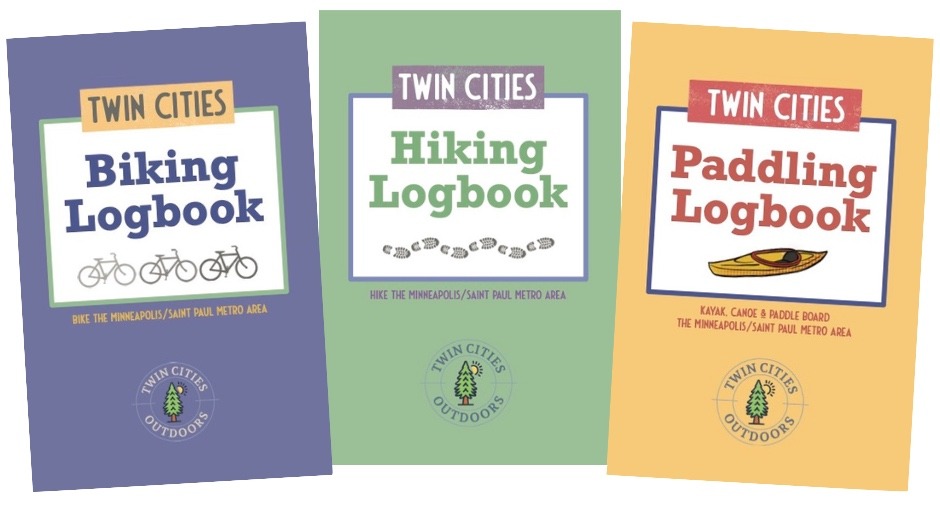 There you have it. What can you add to your gift ideas list for your family and friends?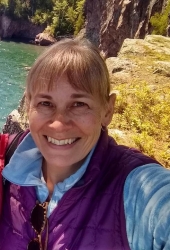 Latest posts by Sharon Brodin
(see all)