Blaine, Anoka County • No fee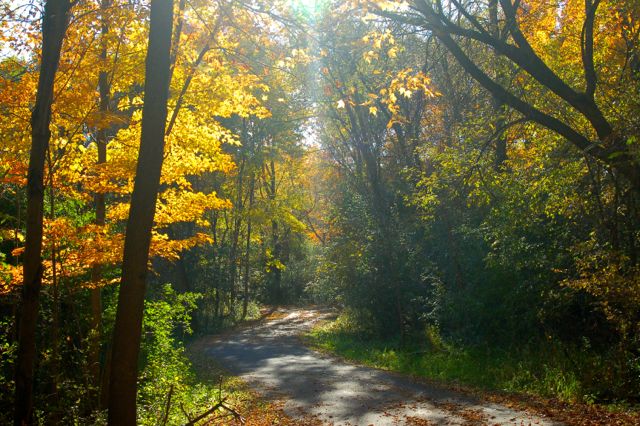 Pioneer Park is a lovely little wooded city park in Blaine with a couple miles of both paved and natural surface trails.
I don't write about many of the city parks in the metro area, but this one has sentimental value. I used to walk here with my dad a couple times a week during the time he was living in a nearby memory care facility.
He loved getting out in the woods until it became too hard for him to walk any distance. He's since passed away, but whenever I go there I always think of him.
What's to Love
This little wooded pocket in Blaine has large mature trees, areas of wetland, and a trail system that's easy to follow once you know you're way around.
There's a fair bit of neighborhood traffic—runners, hikers, bikers and dog walkers—something that's always good to see.
Autumn is especially stunning with the large number of maples turning their brilliant hues. I haven't been their during the winter so I don't know if the paved trails are kept plowed.
Bring Your Kids
This park is just the right size for young kids or elderly folks. The paved trails aren't the smoothest—tree roots and weather have upheaved and worn them in places. But a stroller still works if you use one.
There are benches every quarter-mile or so, which make nice rest stops if needed.
If you're very quiet and look closely you might see deer. You're likely to spot ducks in the high-water areas, too.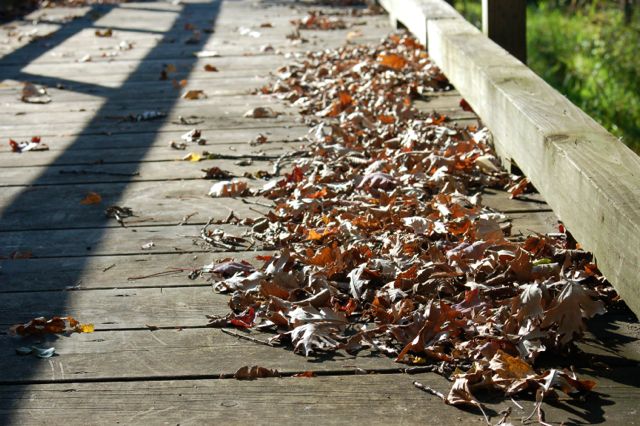 How to Get There
There's a parking area, picnic shelter and porta-potty at the main entrance on Highway 14 (125 Ave) and Xylite. There's also a posted trail map right there so you can find your way around.
Here's more…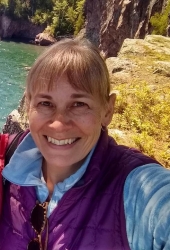 Latest posts by Sharon Brodin
(see all)