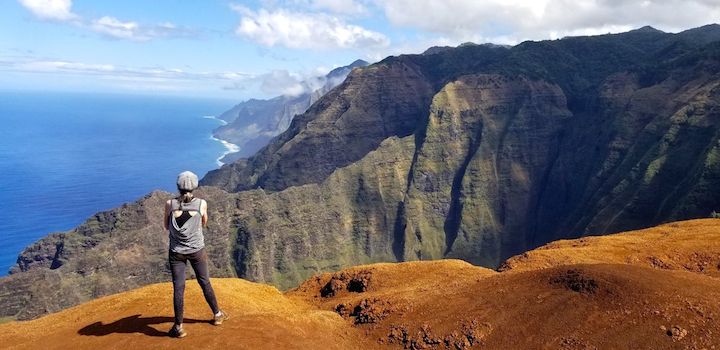 Women on the GrOw (yes, grammar sticklers, that "O" is capitalized intentionally) is a local women's travel business that focuses on personal growth through travel and outdoor adventure.
Founder and owner, Tracy Blesi (who currently lives in Blaine), is a travel and adventure nut herself, naturally. After years of planning and leading trips all over North America for other organizations, as well as for personal fun, she started WOTG in 2017.
Her passion is to see women grow by doing things they never thought they could. She thinks outdoor adventure and travel is an amazing way for growth to happen—and she's right!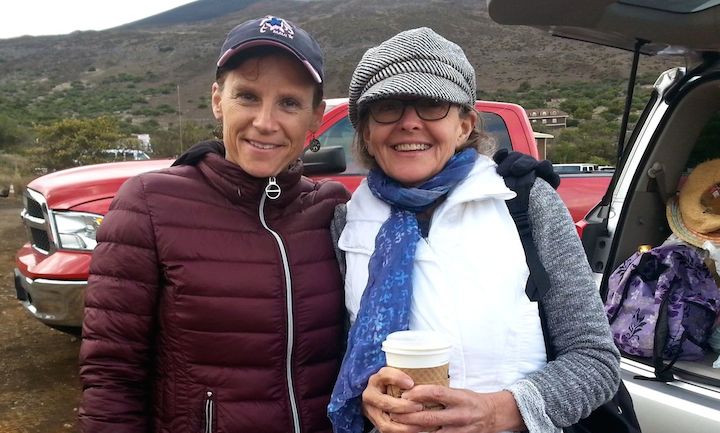 Tracy's comrade-in-arms (or partner-in-crime, depending how you look at it) is her former high school track coach, Kimberly. Kimberly describes herself as a "present-day gypsy." Her travels have taken her around the world, and she loves sharing her "gypsy ways" with other women.
Where You'll Travel and What You'll Do with WOTG
There are four trips planned for 2019, one of which has already happened (Sorry if you were looking forward to Hawaii—next year!):
The Garden Island of Kauai (already past). They hiked (in lots of mud), snorkled and kayaked their way around this gorgeous tropical paradise. Check out their highlight video :
Go West, Wild Women! Utah National Parks, April 28-May 4. Just as beautiful but in a much different way, you'll explore the arches and canyons in this desert environment with lots of hiking.
When Ireland Eyes are Smiling. August 31-September 8. Hike, bike and kayak your way through and around the Emerald Isle.
Nova Scotia Beauty. September 28-October 5. One of the jewels of eastern Canada, you'll discover Cape Breton Island and the Bay of Fundy. Kayaking and whale watching top the list on this trip.
What's Necessary to be a Woman on the GrOw?
Well, you need to be female! The close quarters and room-sharing philosophy require it. And, after all, it's Women on the GrOw. You guys will need to find your own group to travel with!
Beyond that, here are some things necessary to join WOTG trips:
A "No-Barrier" Mentality
…or a willingness to cultivate one. This means switching the "I can'ts" to "I can" or, at least "I think I can and want to try"! Tracy wrote a great blog post about this…
A Sense of Adventure
And more specifically, outdoor adventure. You'll be outside a lot, although always sleeping inside! So far they haven't planned a camping trip.
A Willingness to Get Out of Your Comfort Zone
If you've read this far, you're probably already OK with stretching yourself. Whether it's rooming with someone you don't know (who you will get to know, though), eating unfamiliar local food, flying over the ocean…you'll most likely do something you haven't done before.
If your attitude is "Bring it on!" Women on the GrOw is for you!
At Least a Basic Level of Fitness
And ideally, beyond basic to pretty fit. You'll enjoy the physical activity a whole lot more if you're in shape. If you're not in shape now, sign up for the Ireland or Nova Scotia trip and then start getting in shape today! Consider it the motivator for an exercise plan.
Available Time & Money
Each trip is about a week, give or take. And it's going to cost something. You're paying for someone else to do all the legwork so you can have an amazing time in an amazing place doing amazing things.
Some of the food is included, your lodging and activities are included—but your travel expenses to the destination is not included. Trip prices are on the website.
Tracy wrote a blog post called "Taking Steps to Afford Travel" that's worth a read if you'd like ideas for saving your shekels.
Here's what one of their clients said after she returned from her trip:
"In one week I had more adventures than I have had in my entire life combined. I feel so fulfilled, so reborn, so energized."
That's a life-changing experience!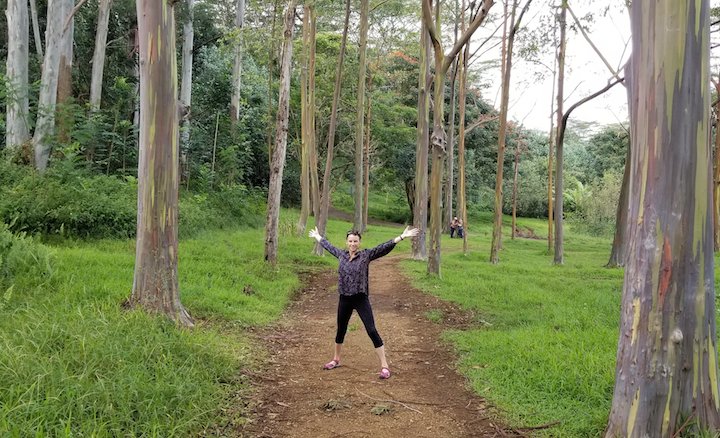 How to Connect with Women on the GrOW
Start connecting by going to the website: www.womenonthegrow.us. Sign up for the newsletter to stay in the loop.
(All photos courtesy of Women on the GrOw)
You'll also like…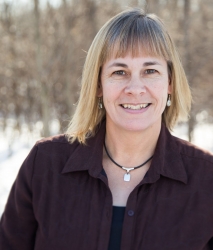 Latest posts by Sharon Brodin
(see all)